CHRISTMAS BOOK, MOVIE – PRIVATE PAGE – PLEASE DO NOT SHARE TO PUBLIC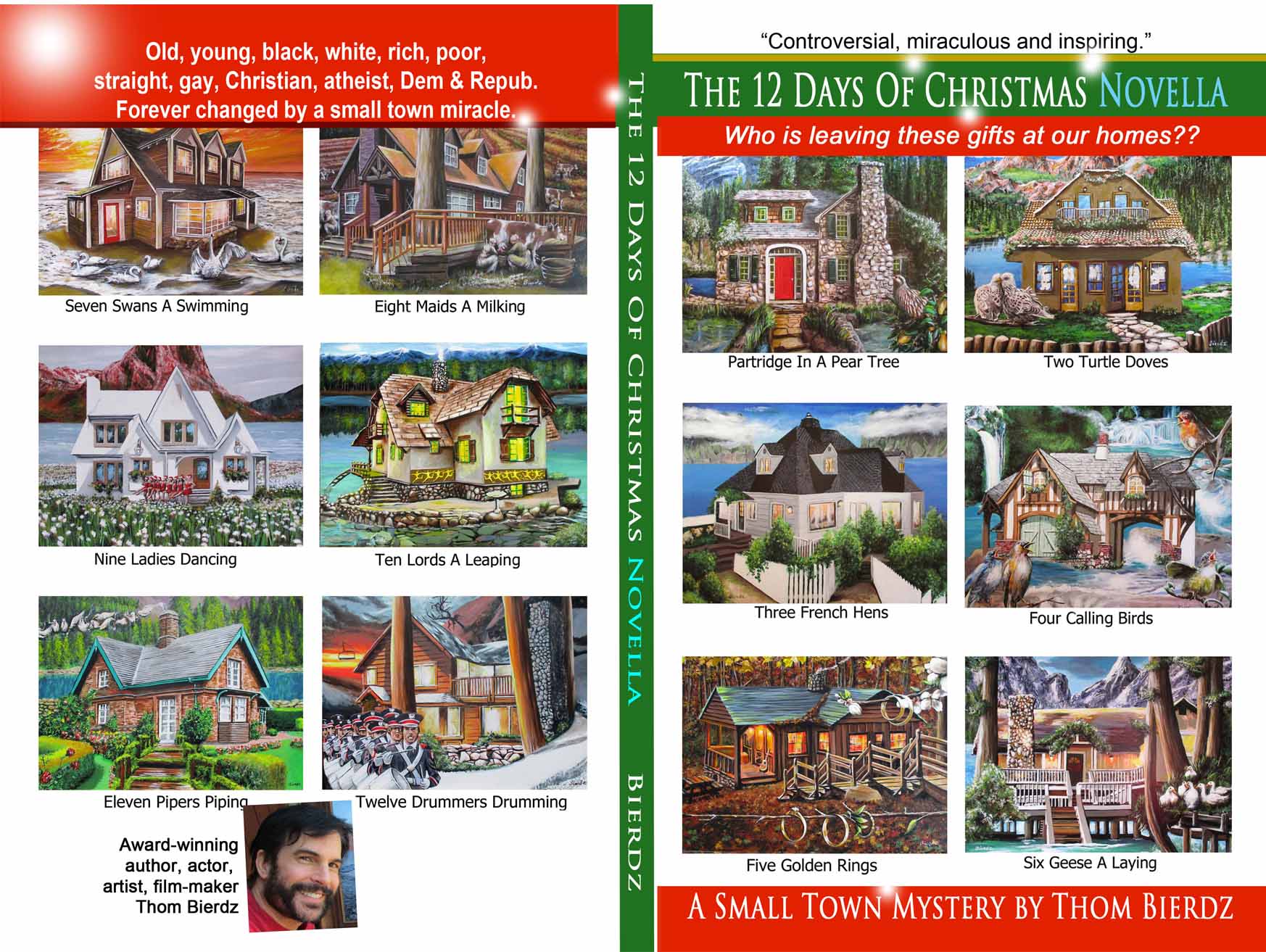 The 12 Days Of Christmas

Novella

could be an enlightening spiritual bestseller like Jonathan Livingston Seagull, The Alchemist

and

 The Celestine Prophecy.
A dozen very diverse and likable small town residents find themselves recipients of bizarre gifts: a partridge in a pear tree, two turtle doves, three French hens, etc., and excitedly track down who is behind the Lake Lure Secret Santa mystery – and why.
Short and to the point, the 10x award-winning author fairly includes real contemporary dialogue from all points of view on: Bible believability; literal or symbolic, what is "sin"?, Law Of Attraction, victim energy, political division, racism, homophobia, transphobia, infidelity, commitment, integrity, honor, Near Death Experience and miraculous healing.
Ultimately, this very varied collection of lovable neighbors discover their synchronized conscious goodwill has taken flight, and there's no stopping a miracle, or two.
Oprah Winfrey

would be ideal to launch this book and a movie version, playing Georgia Johnson.

This

feel-good holiday-themed movie version would play annually

and be extremely profitable.