BLUE X PAINTINGS CROSS-MARKETING PLAN
As president of American Art Awards & World Art Awards I saw countless thousands of artists' works, but few had a unique recognizable style. So I created one no one else had:
 CLICK TO SEE THE 100 BLUE X PAINTINGS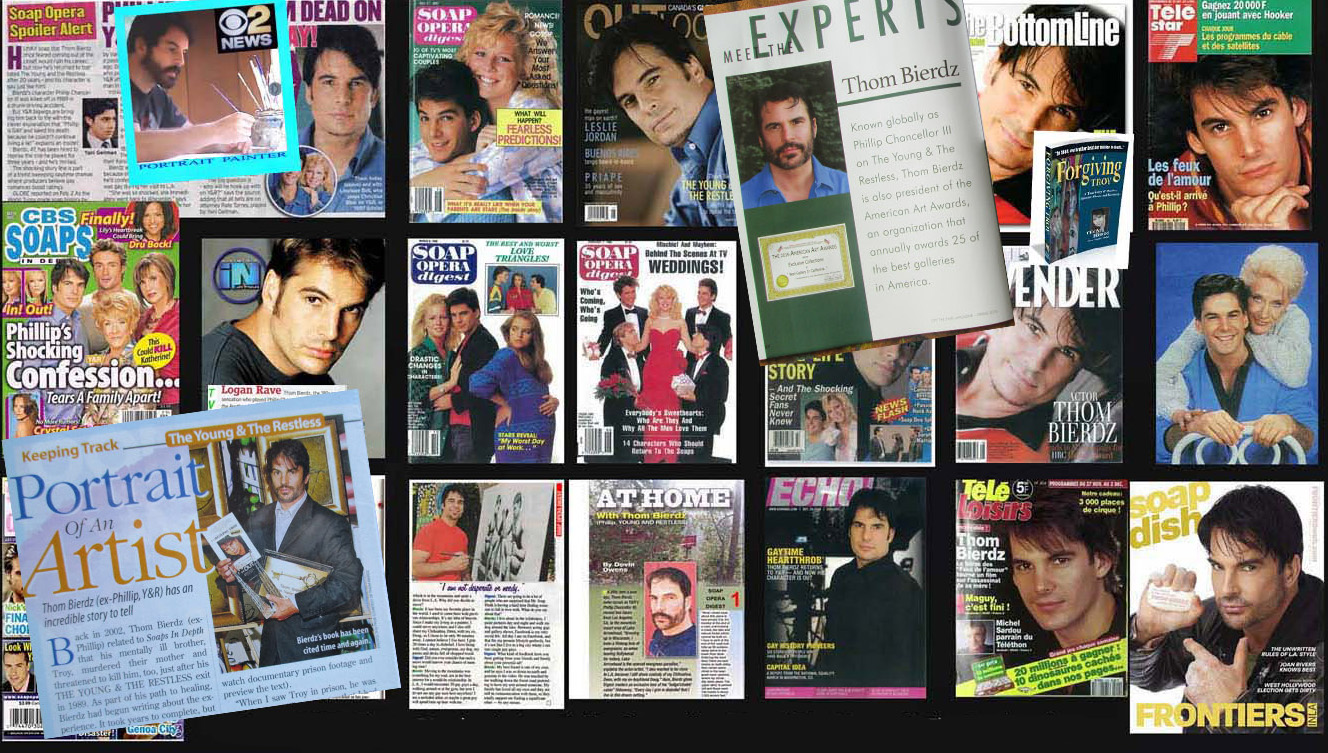 Acting credits: The Young and the Restless, Melrose Place, Murder She Wrote, Matlock, Old Dogs New Tricks, Robin's Hoods, The Last Place On Earth, The Gladiator, Warm Texas Rain, Hungry For Love, The Cavanaughs, The Takedown, Win Lose Or Draw, The New Hollywood Squares, Highway To Heaven, St. Elmo's Fire.
Thom Bierdz is an award-winning actor, award-winning author, award-winning film-maker, award-winning artist and president of American Art Awards and World Art Awards. This is how his 12 books, 5 scripts & 1000 painting images can be cross-marketed to make many millions of dollars (for a conglomerate?: a giant production/publishing company with influence and ties to serious art collectors and auction houses?): 
---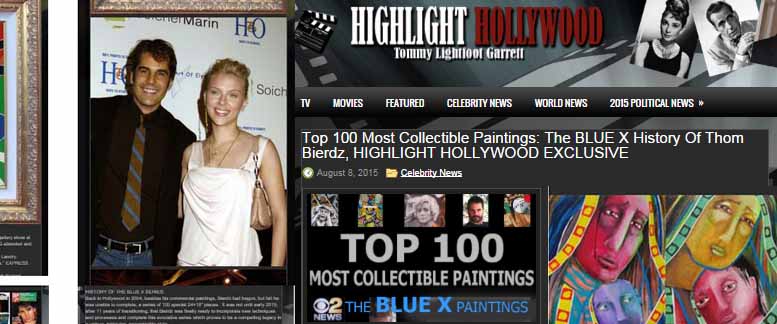 THE CRO$$-MARKETING PLAN
STEP 1 Bierdz signs representation with a dedicated large agency.
STEP 2 FORGIVING TROY movie (shooting screenplay available), based on Bierdz's 10x award-winning memoir about his tragedy-to-triumph adventure to forgive his paranoid schizophrenic brother Troy for the death of their mom, features the 100 BLUE X paintings as catharsis. 30 million viewers have been riveted by the heart-wrenching true story each year since the high-rated Evil Lives Here program keeps replaying that inspirational hour episode. 
STEP 3 Get continual press by selling the book rights of Bierdz's 12 self-published books to the conglomerate. These 12 books can get constant press as they are officially re-launched. Bierdz is available for acting roles as well, to gain publicity (being the first openly gay legacy soap actor, he was honored in 2009 by the Human Rights Campaign).
STEP 4 Push new commercial property The 12 Days Of Christmas book and movie version. (Oprah Winfrey could help launch the book universally, and star in a movie version [which can air annually / great income potential]).
STEP 5  WORLD ART AWARDS and  AMERICAN ART AWARDS, prestigious online competitions owned by Bierdz, can be produced for cable or TV, concurrently familiarizing viewers with Bierdz's art/brand. Both award shows have 20 of the best galleries and museums voting on 50 categories of art submitted from passionate artists in 70+ countries, awarding 1000 contemporary artists a year. 
STEP 6 The conglomerate establishes Bierdz as a top contemporary artist — by press, and by promoting his art in his films and books, and also exploding the art's value up to 20x via art auctions / private + public auctions (see how below).
STEP 7 The buyers of Bierdz's 100 BLUE X paintings sell at a profit or lend the work for a touring museum show (adding other Bierdz images, maybe footage of: past acting, documentary, award-winning doll film…). Museum Tour (generating much merchandising income) themes: inspiration, tragedy to triumph, murder, matricide, schizophrenia, suicide, survival, family, The Young & The Restless, Hollywood, show business, gay trail blazer (gay painting content), consciousness (painting meanings), painting as catharsis.


CONGLOMERATE COULD MAKE 100 MILLION DOLLARS ESTABLISHING BIERDZ AS WORLD FAMOUS ARTIST: Bierdz has the artistic talent and body of work to be a world class artist, and the clout as president of WORLD ART AWARDS and  AMERICAN ART AWARDS, but big industry PR is needed for his paintings to enlist top art collectors (who can be cued in on the PR strategy to increase his art's value). In addition to incorporating Bierdz's art in his literary and cinematic properties, Bierdz's representatives could formulate private auctions (totally legal, guaranteeing auction sale increases) at a public auction house (using tried collectors and in-house strategies).
The media can make Bierdz a world famous artist, as it has done before for other deserving talents (Picasso, Dali, Basquiat, etc.). The conglomerate's cross-marketing PR firm could establish a planned increase of The Blue X series of 100 valued now at $5000 each (video proof) to possible $100,000 each (turning $500,000 into $10,000,000.) Upcoming paintings can also explode in value this way (ask me the exact secret strategy on how).
MERCHANDISING POTENTIAL: Conglomerate could own all 12 of Bierdz's (self-published) books; 7 are ART BOOKS containing over 1,000 total painting images. Conglomerate's marketing could lead to enormous merchandising profit of Bierdz art, per Thomas Kincade industrious billion dollar success model (giclée's, prints, calendars, cards, etc.) and even museum tours.
---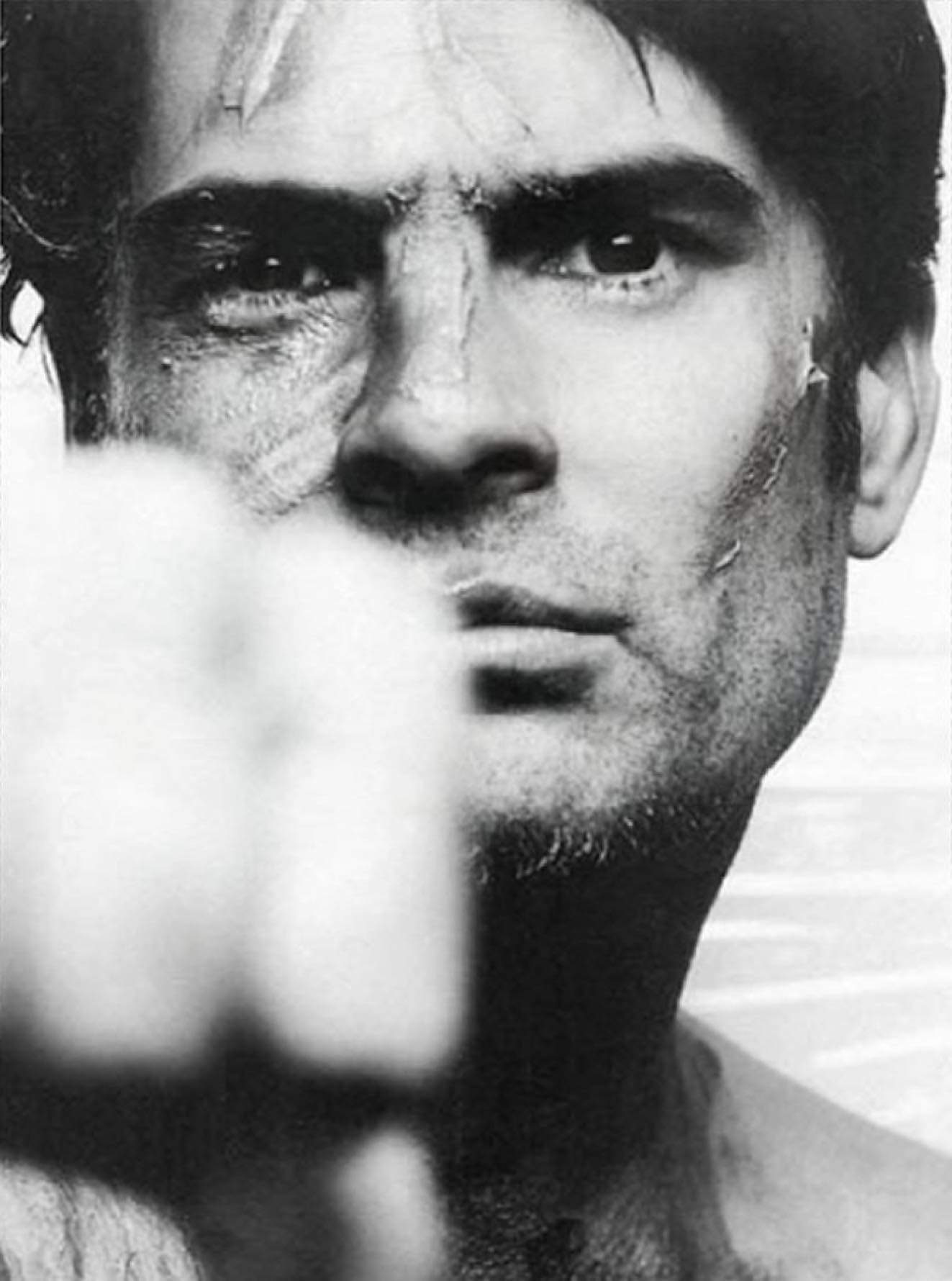 THE ART: 
The art world embraced Bierdz in 2004 when Scarlett Johansson hosted his Soicher-Marin gallery show. In 2005 he won the Out Magazine Best Emerging Artist of Los Angeles and in 2006, for raising a great deal of money for charities through his paintings, was awarded the Key to the Light Award from The Thalians. 
ARTIST VIDEO REEL:  This 17 minute VIDEO TO PITCH BIERDZ AS A SERIOUS ARTIST substantiates Bierdz getting $5,000+ per painting, shows celeb collectors, raves and quotes, establishes background as iconic soap opera and TV star, shows news and TV interviews (some on his 10x award-winning memoirs, Forgiving Troy [shooting script available]) and also shows Bierdz's praised 100 BLUE X paintings.
"Bierdz is able to paint on that instinctual level." Mitch Rustad, Genre Magazine.
"Bierdz is now one of Los Angeles' most successful and in-demand artists." David Alexander Nahmod, Express News.
"On par with Picasso, Van Gogh, Matisse and Warhol," Tommy Lightfoot Garrett, Highlight Hollywood.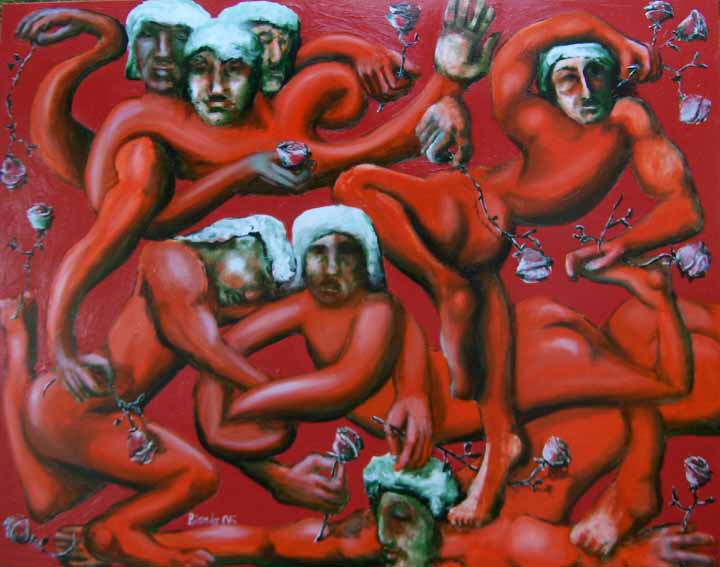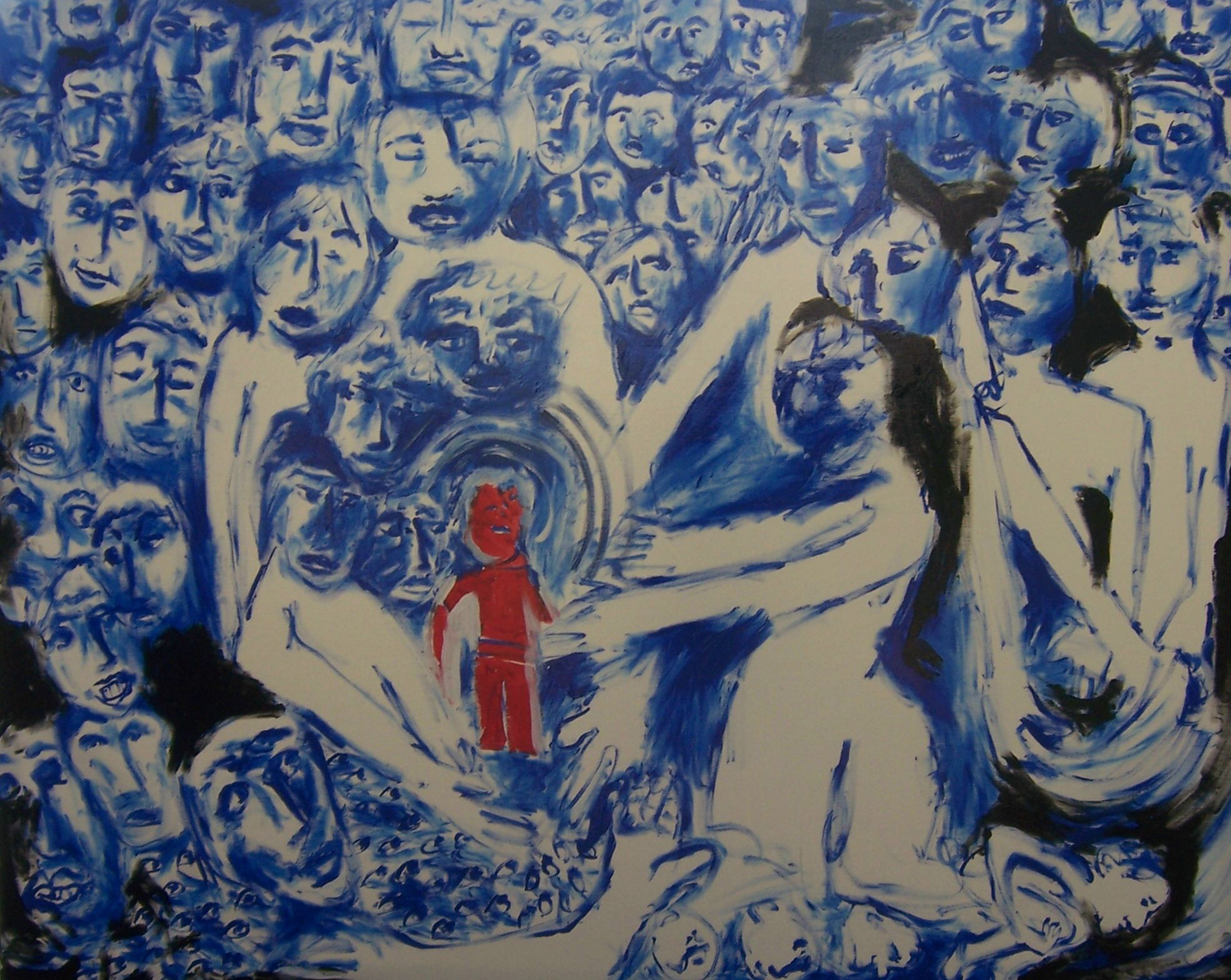 CLICK TO SEE THE 100 BLUE X PAINTINGS 
Serious art for the serious collector.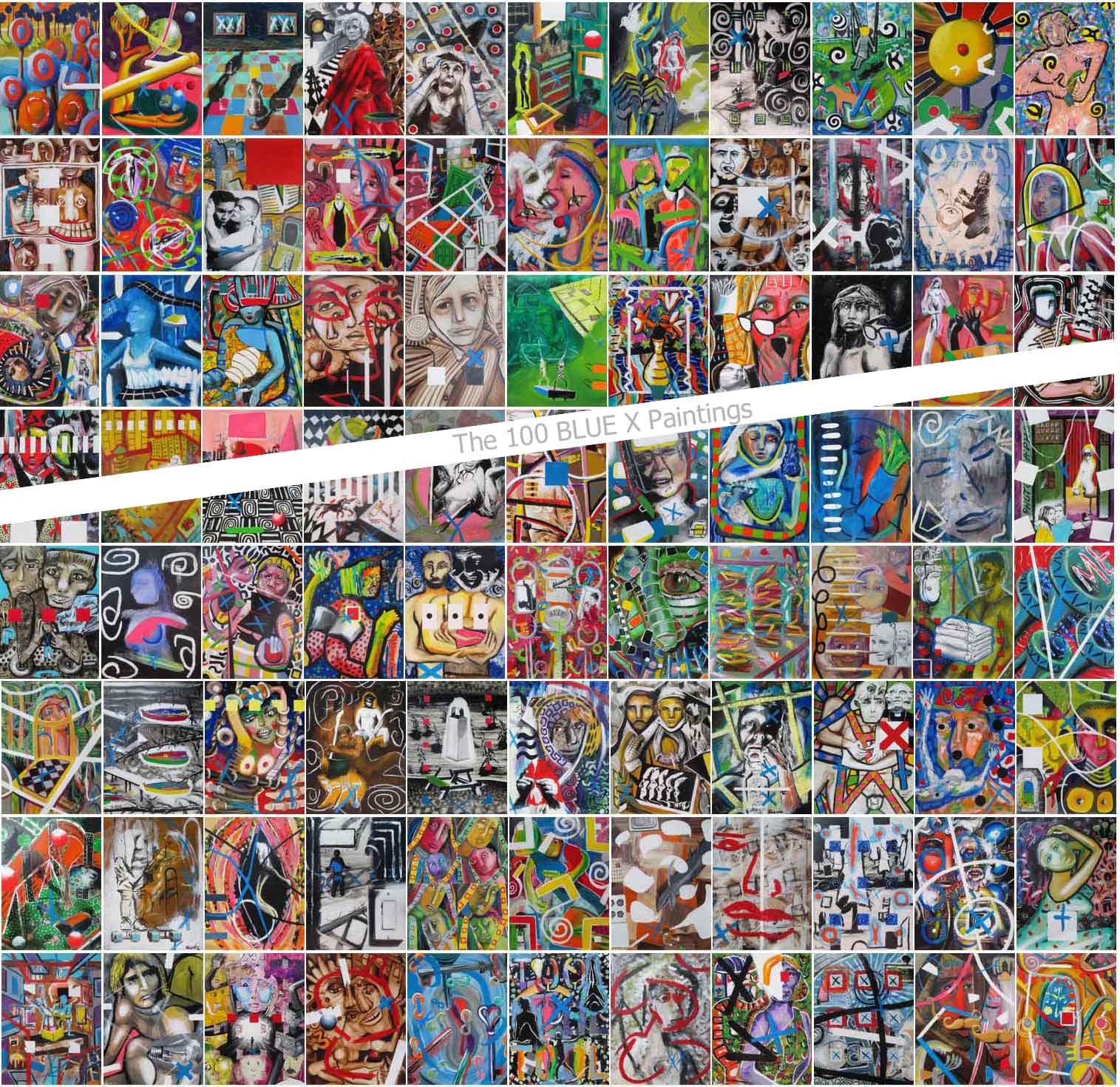 28 other Bierdz painting series below.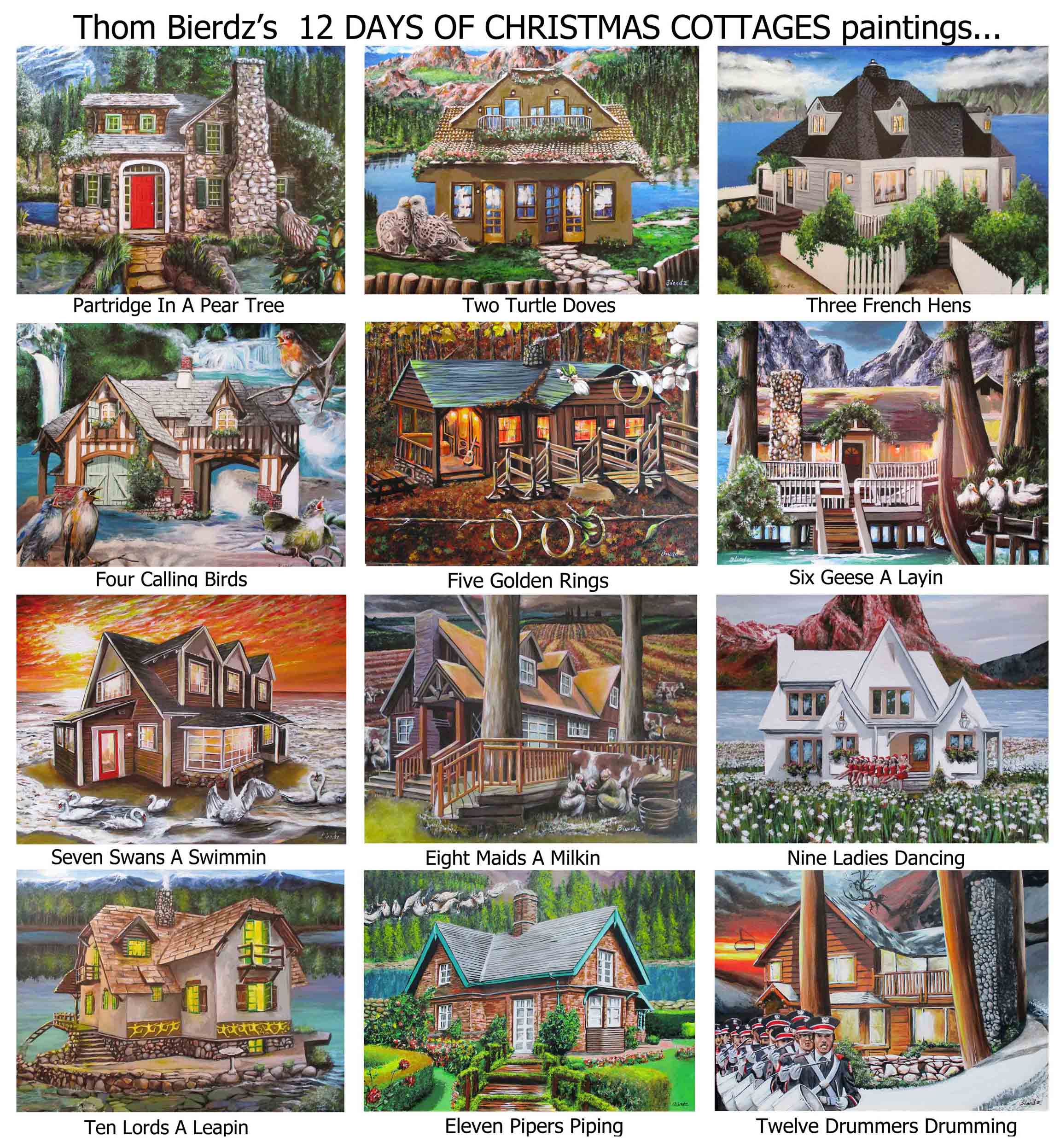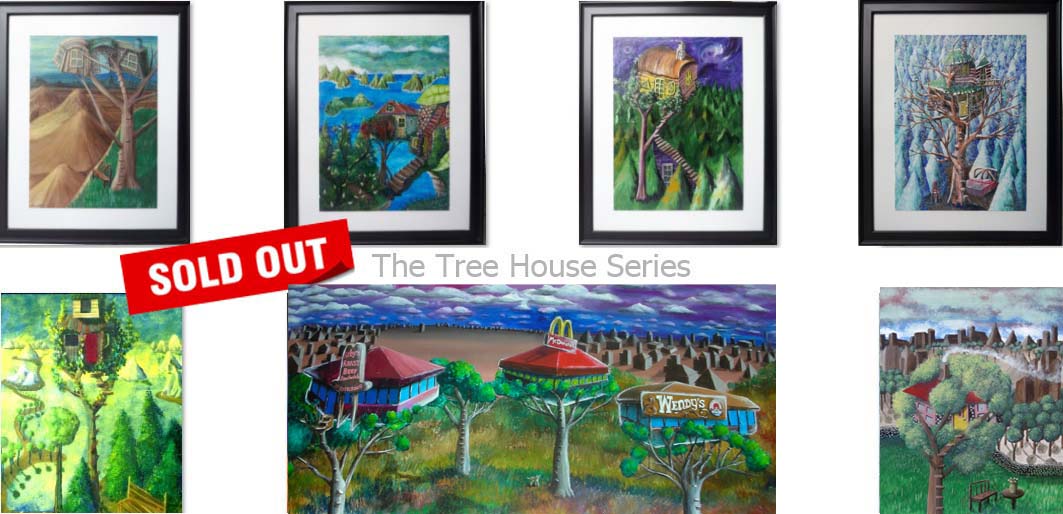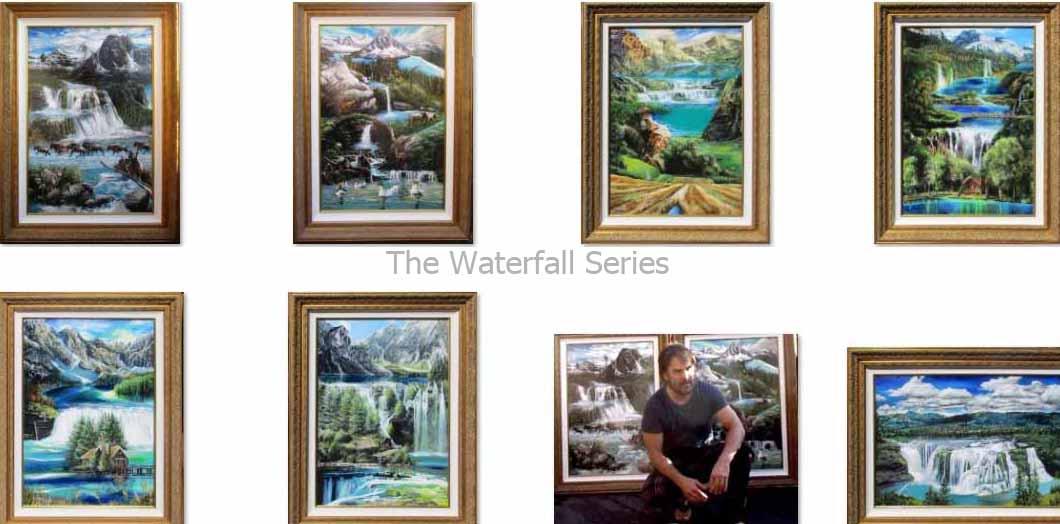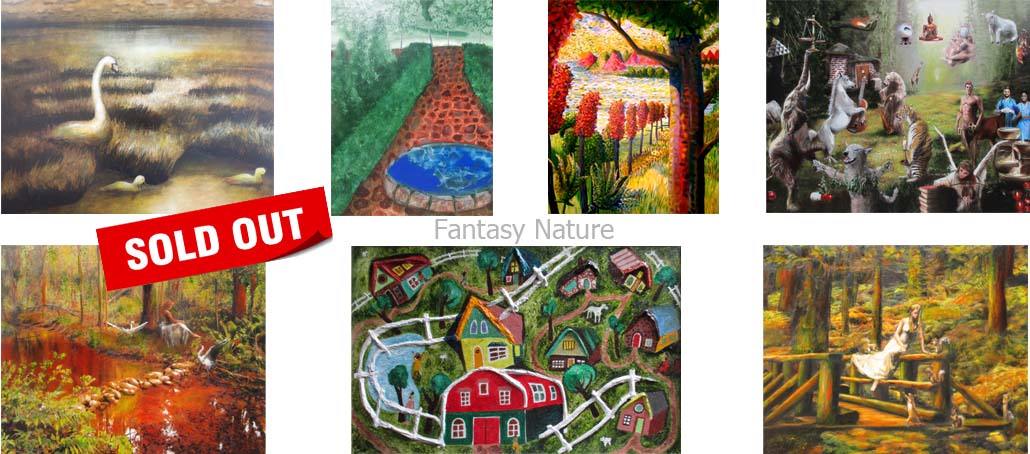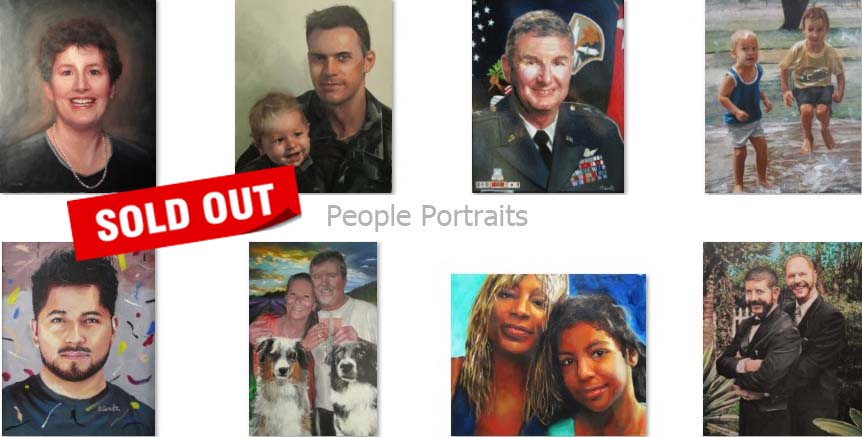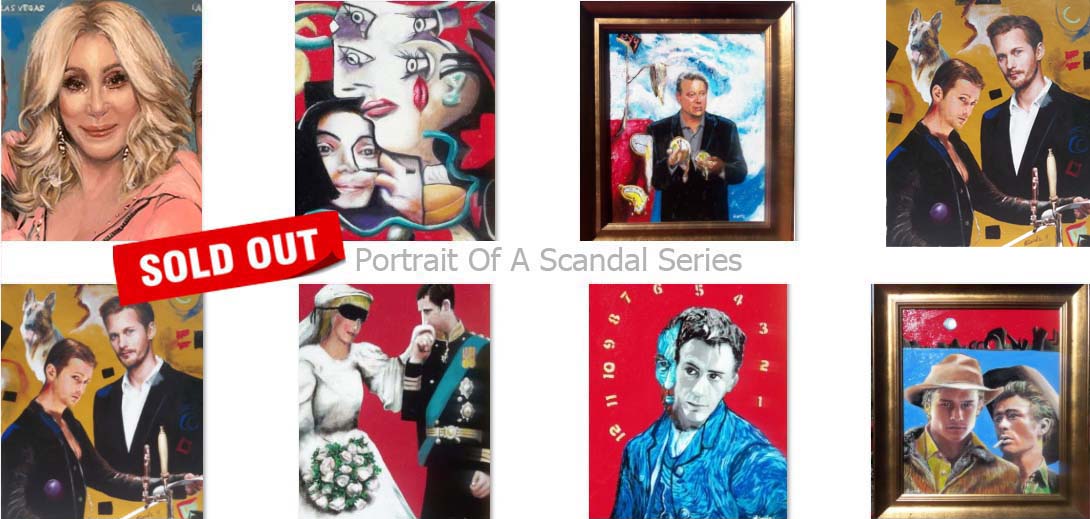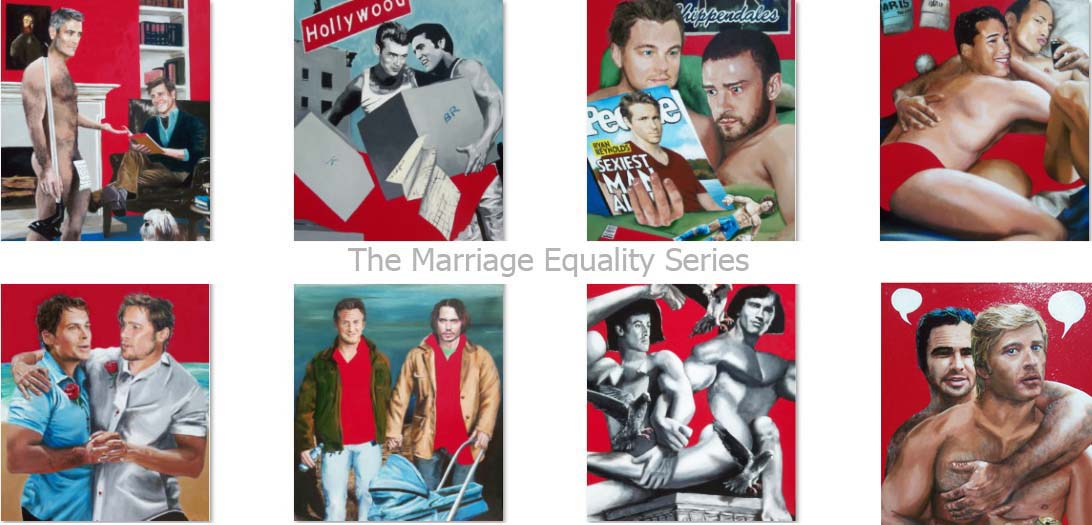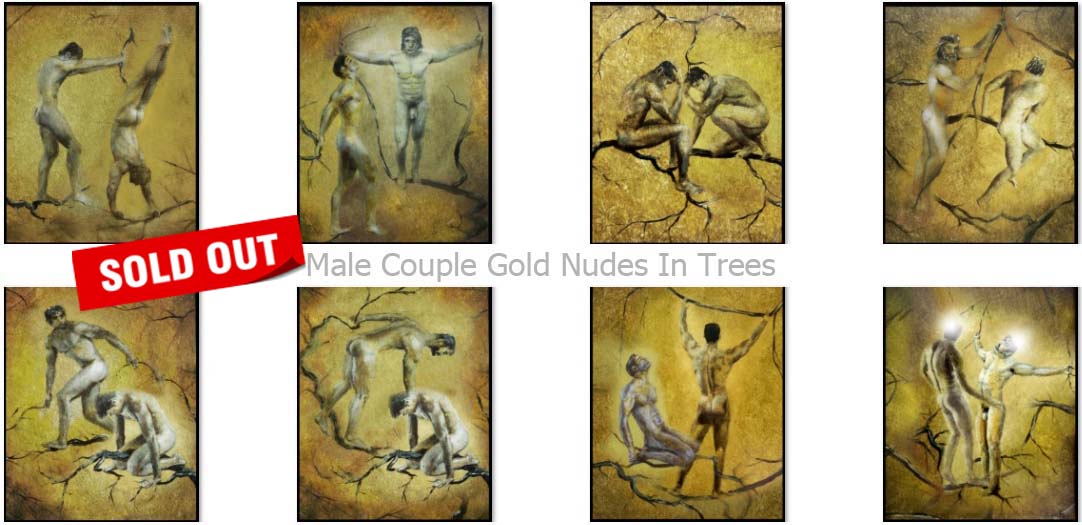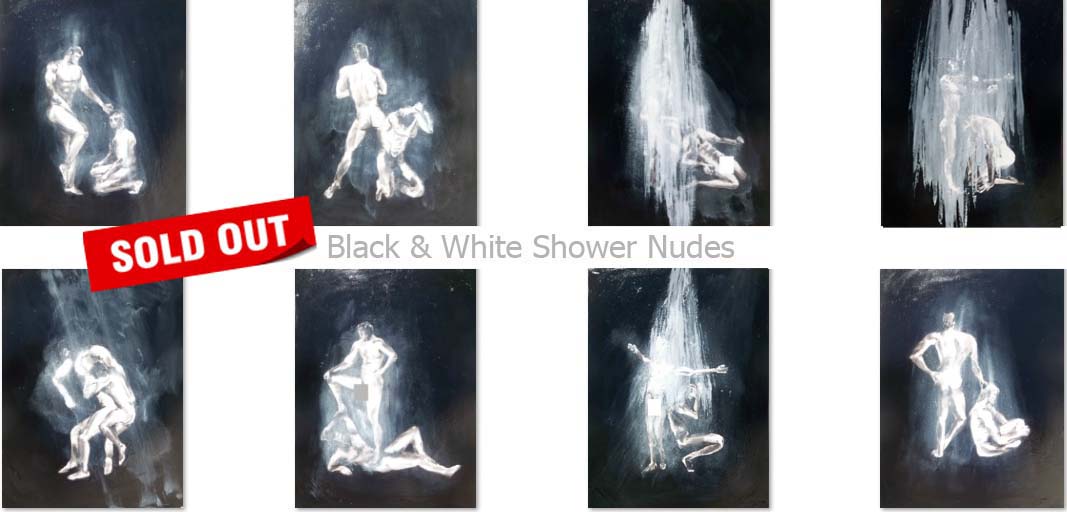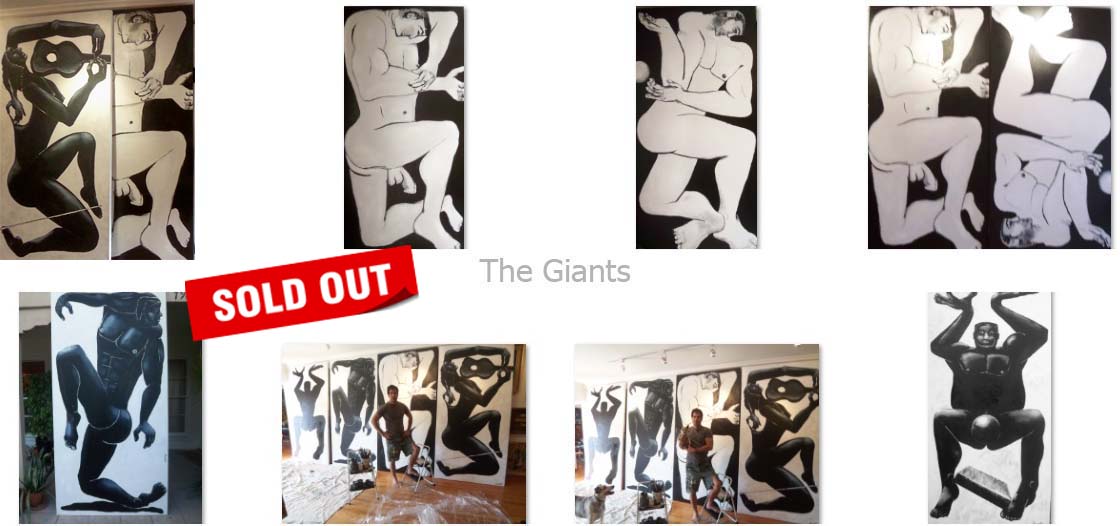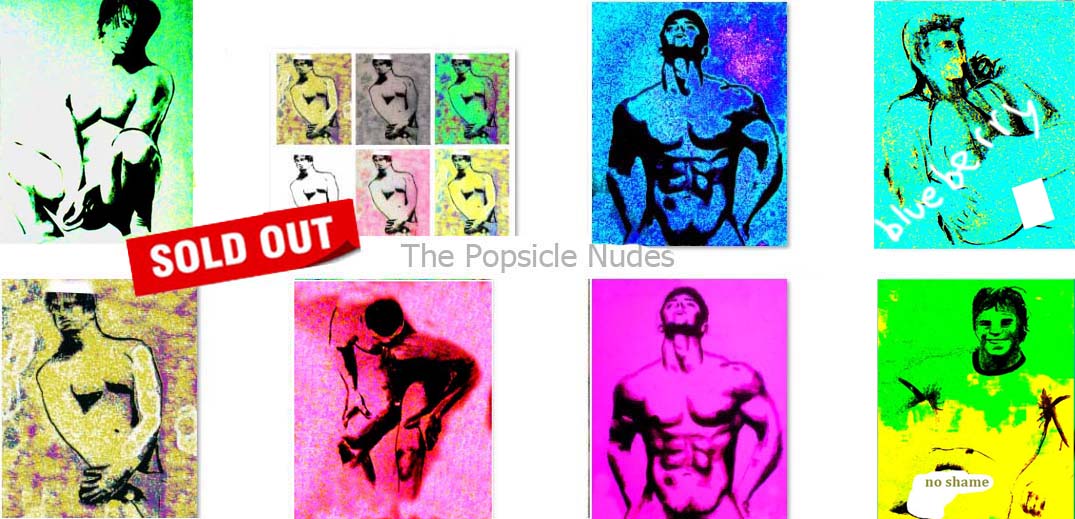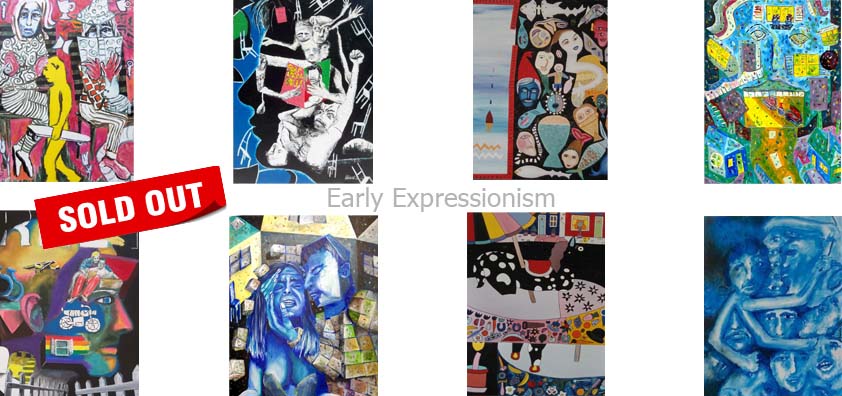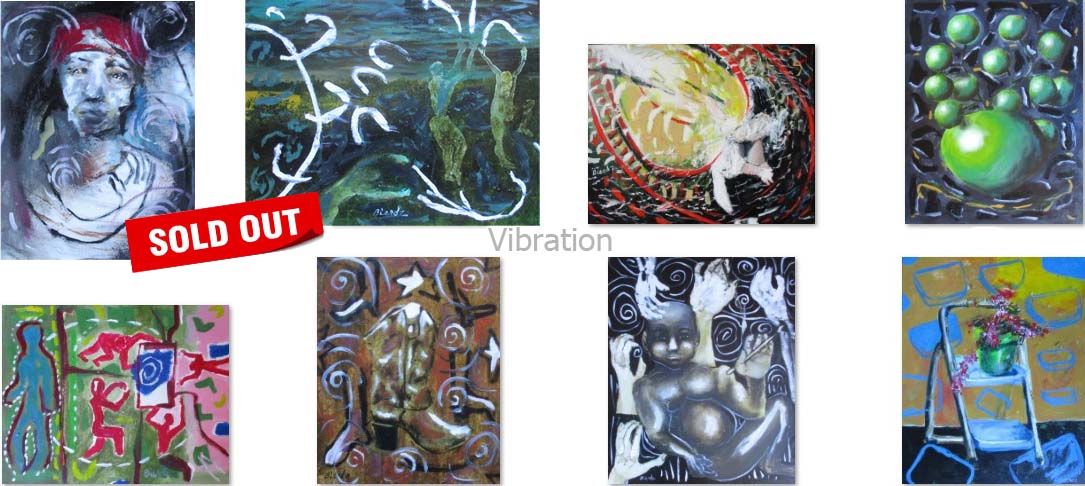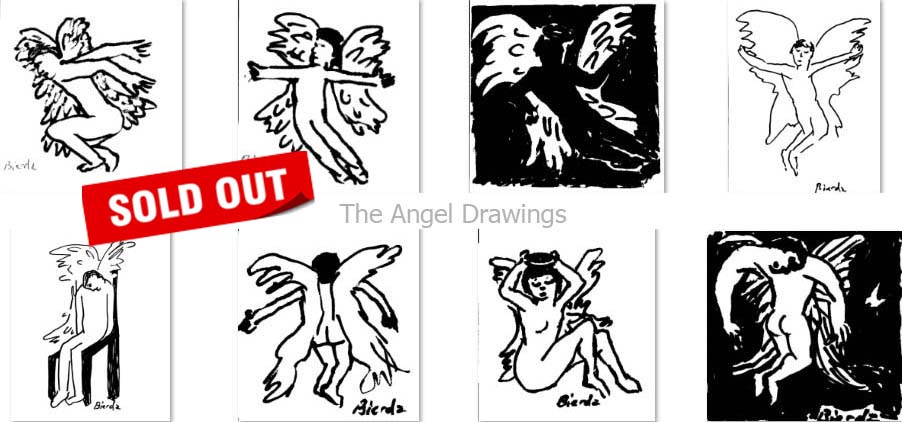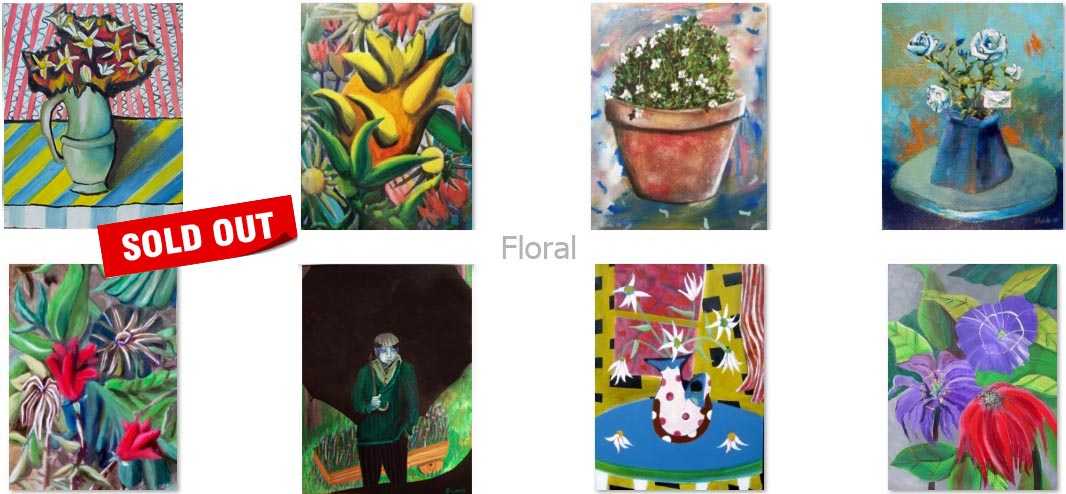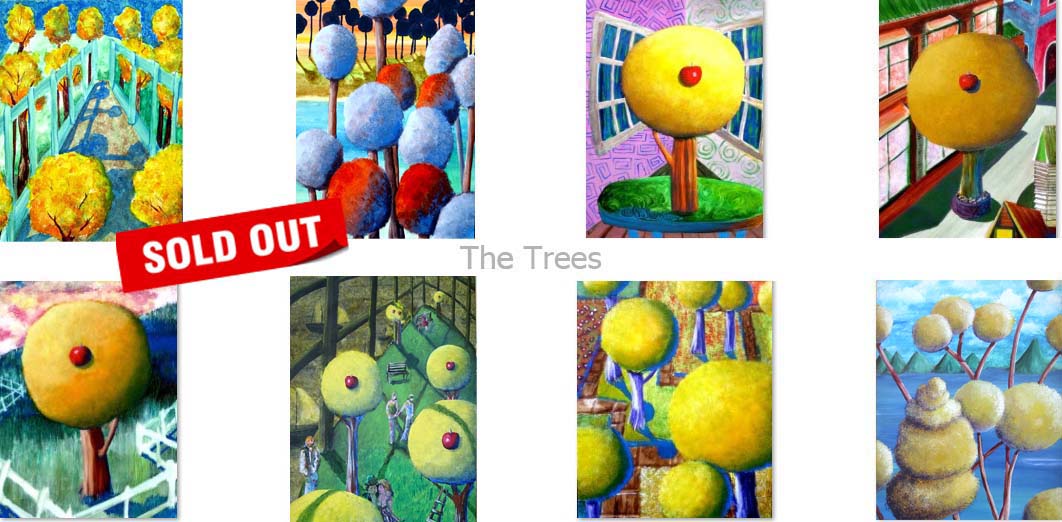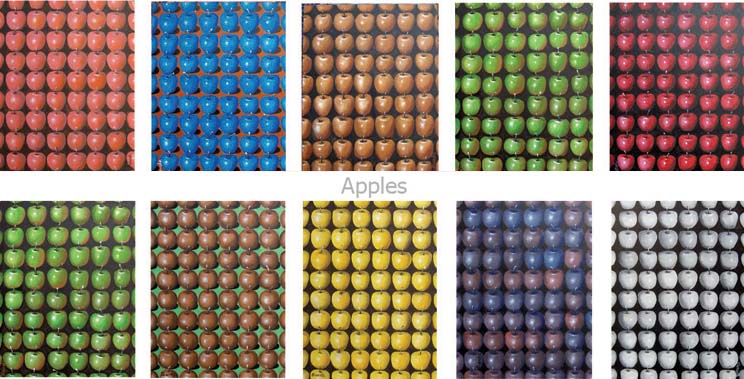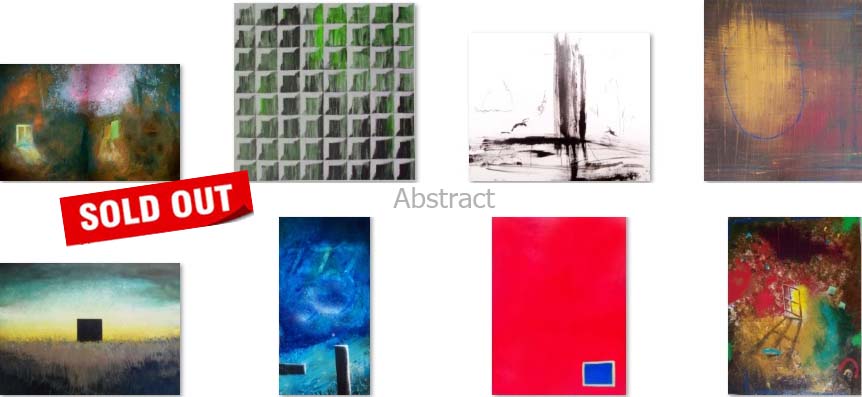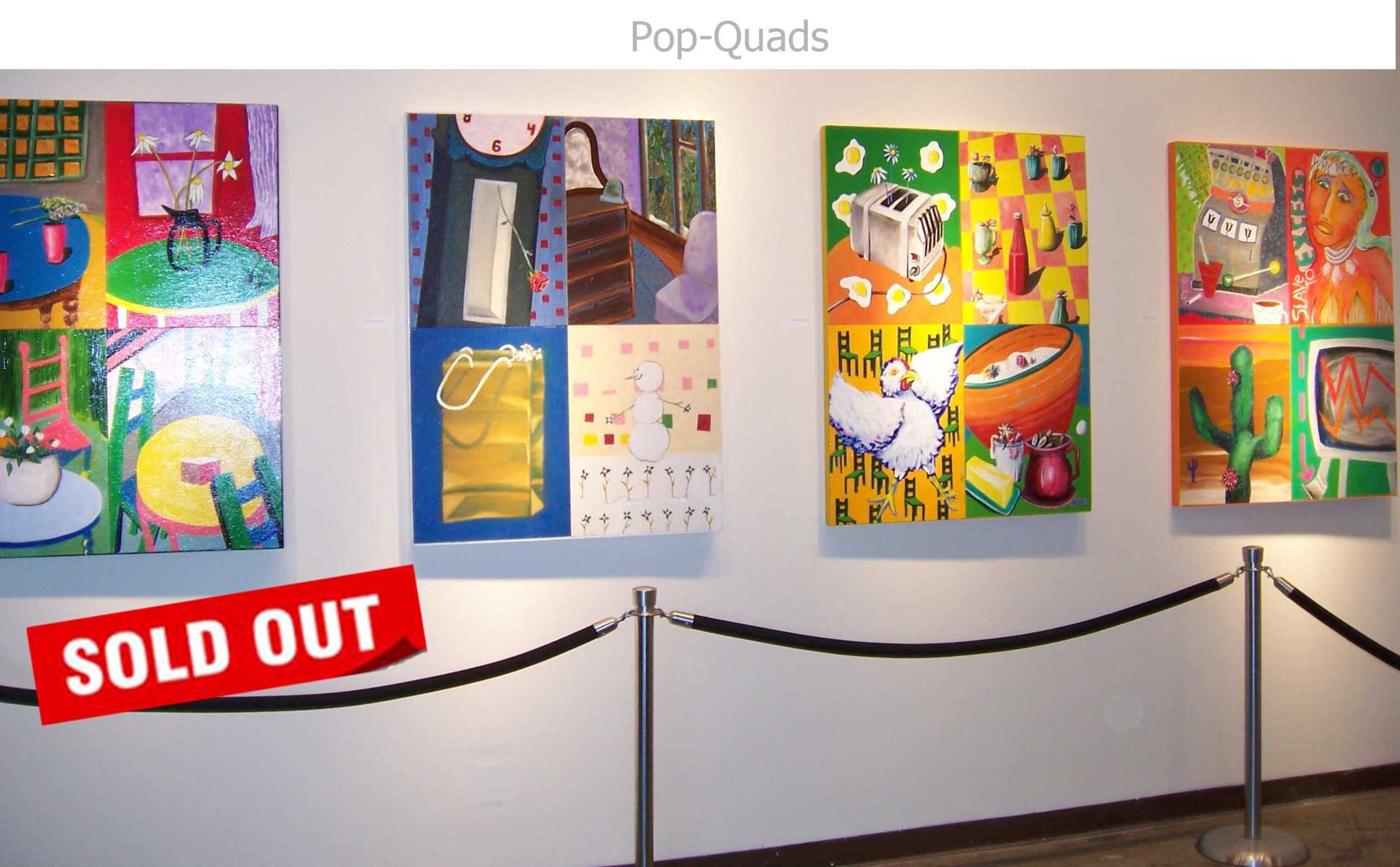 ---
THE MOVIE IN DEVELOPMENT / FORGIVING TROY:  This 10 minute EMOTIONAL VIDEO PITCHING FORGIVING TROY  shows powerful news clips, talk shows, interviews and documentary footage.
TRUE STORY. Closeted soap opera star Thom's paranoid-schizophrenic brother, Troy, kills their mom and is out to kill him, but gets arrested. Five years later, has-been Thom follows a message from his dead mother to visit schizophrenic Troy in prison, discovers a pitiful babbling rotting child who needs his big brother. Increasingly anxious in overcrowded Hollywood, Thom needs his paranoid little brother. 
The heart wrenching but explosive prison visiting room scenes between a broken soap opera has-been, questioning the price of fame and growing paranoid at social events, and his incarcerated schizophrenic brother putting together the pieces of why he killed a wonderful mom, put this on par with Rainman and Dead Man Walking. Compelling, sensitive and peculiar dialogue ensue as Thom helps Troy remember what happened. Troy's guilt and delusions come and go, and he finds illogical reasons why he will go to Hell, and Thom must jump through crazy hoops to save his hurting bro.
"…gut-punching memoir that chronicles his triumph over an unspeakable family tragedy…Chilling, hopeful, spiritual." Michael Logan, TV GUIDE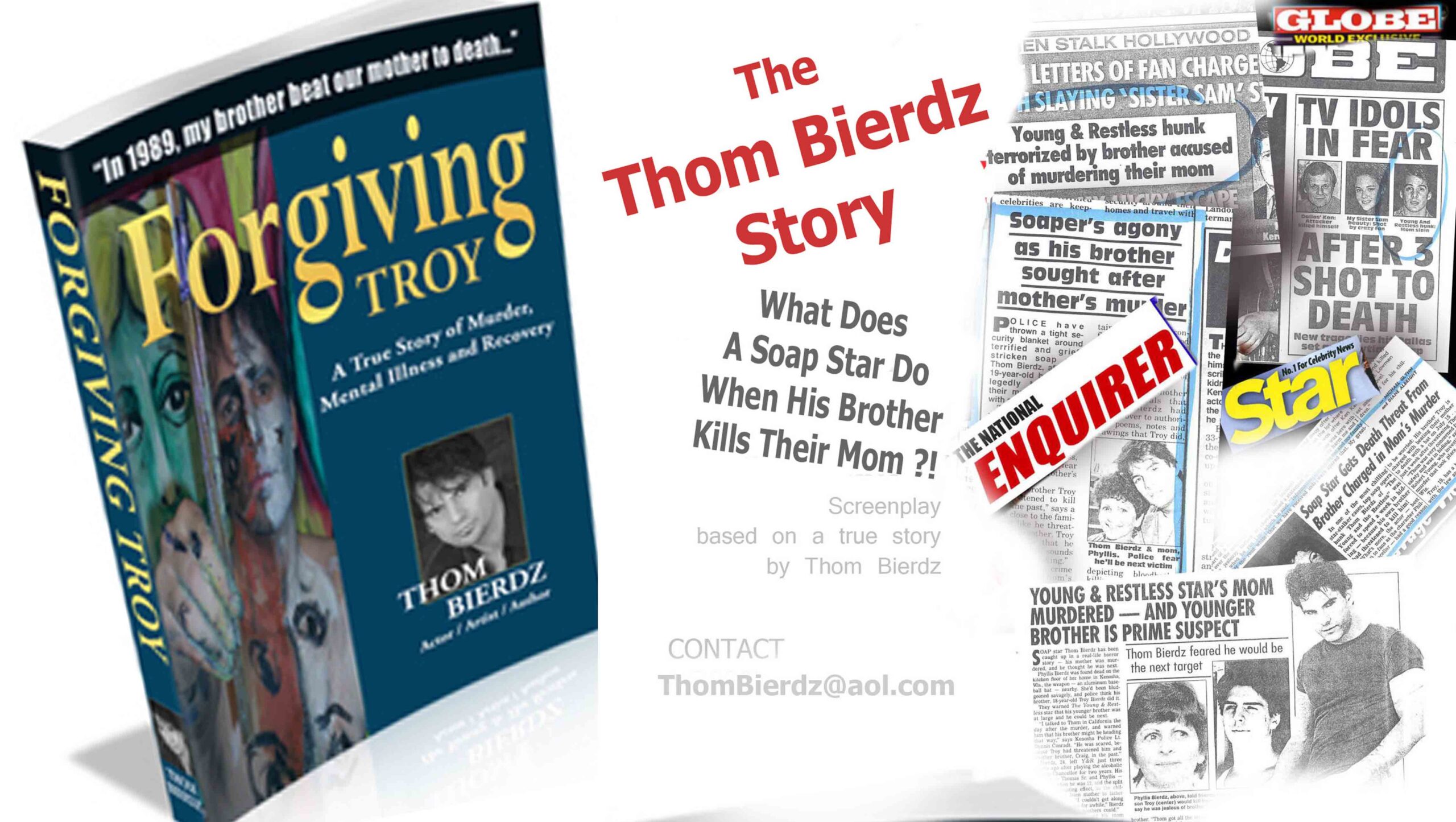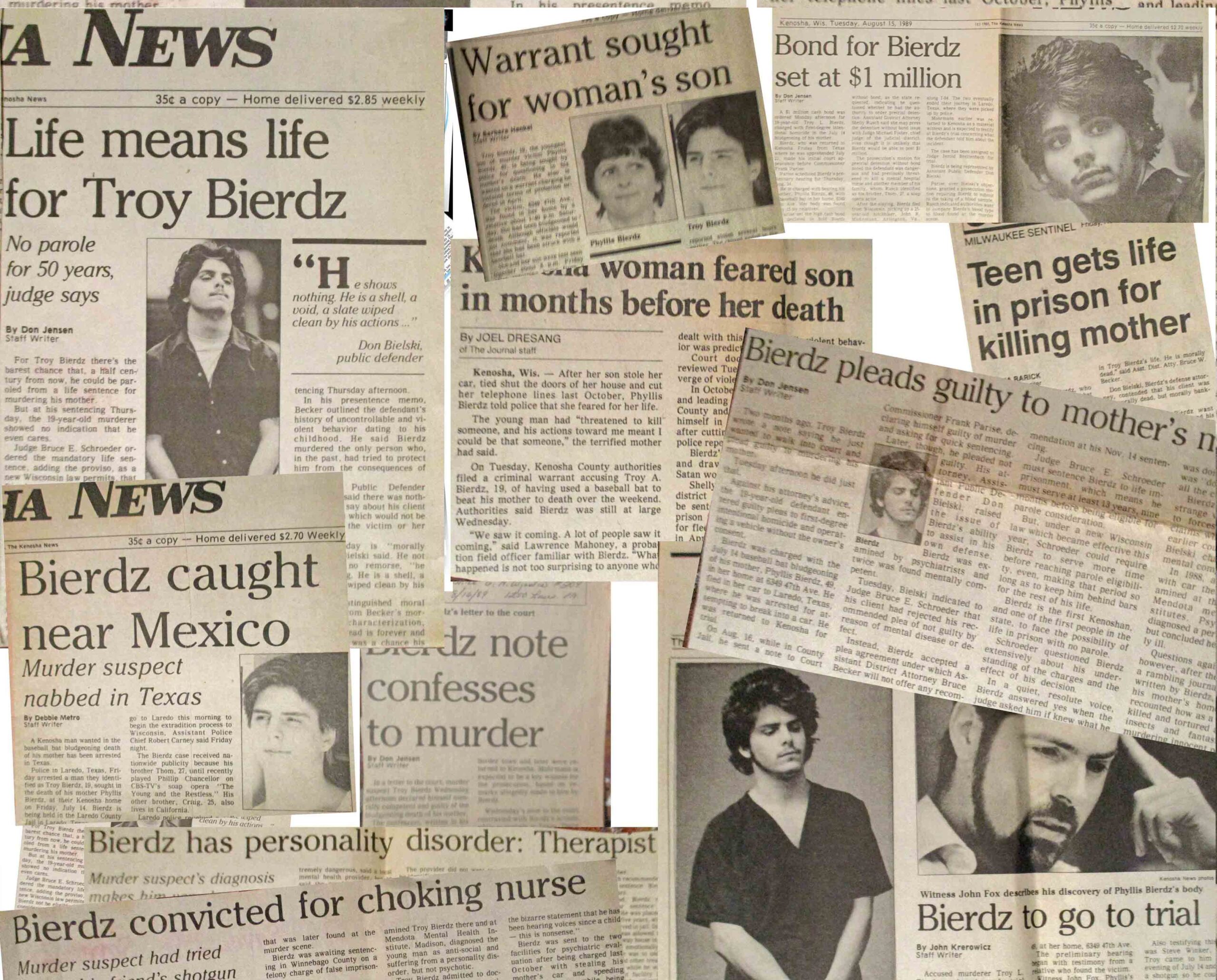 FORGIVING TROY PDF: newspaper clippings, bio, reviews, awards
---
THE 5 SCREENPLAYS:
Forgiving Troy, The Thom Bierdz Story (shooting script available)
The Man Toy (low-budget, sexy, cat and mouse indie film…)
The 12 Days Of Christmas  (ideally OPRAH WINFREY on very commercial Christmas book + script.)
Sex Or Violence (mature feminist vs Bible serial killer)
Young, Gay & Restless (in progress)
---
THE 12 BOOKS

---

THE BOOKS: Click on images to see content.
THE 12 DAYS OF CHRISTMAS NOVELLA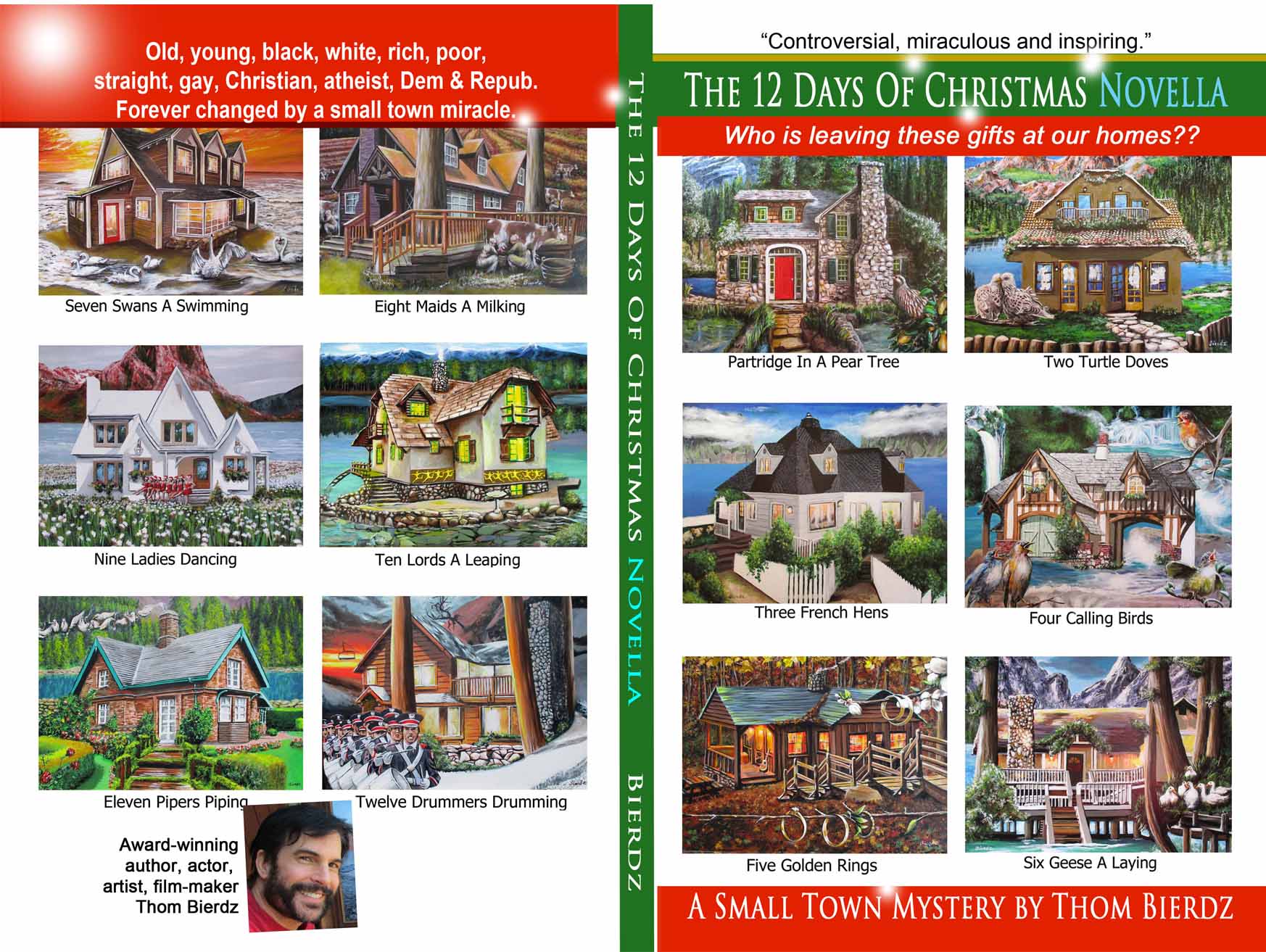 HOW TO LOOK AND FEEL 20 YEARS YOUNGER (INCLUDES VEGAN COOKBOOK)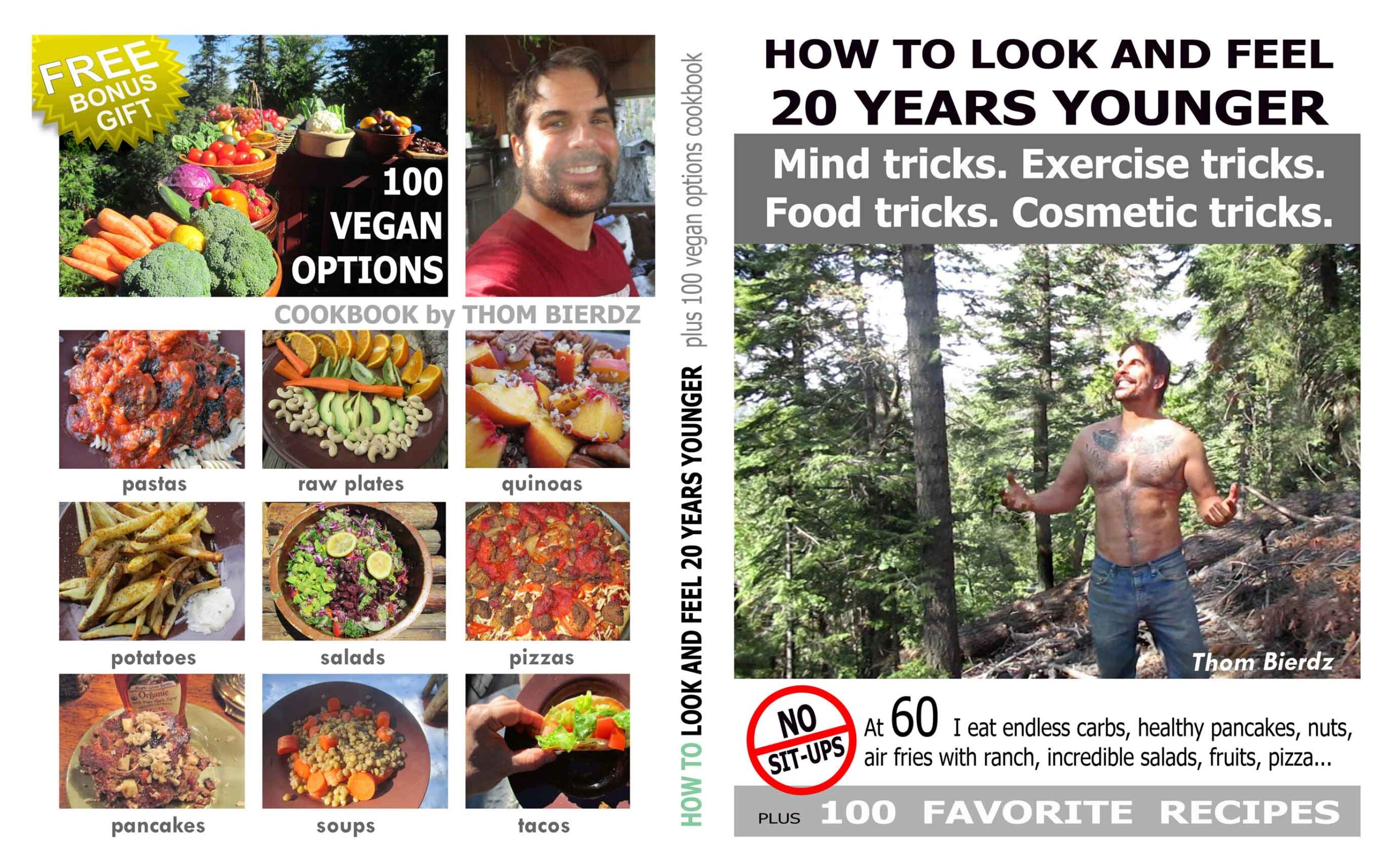 FORGIVING TROY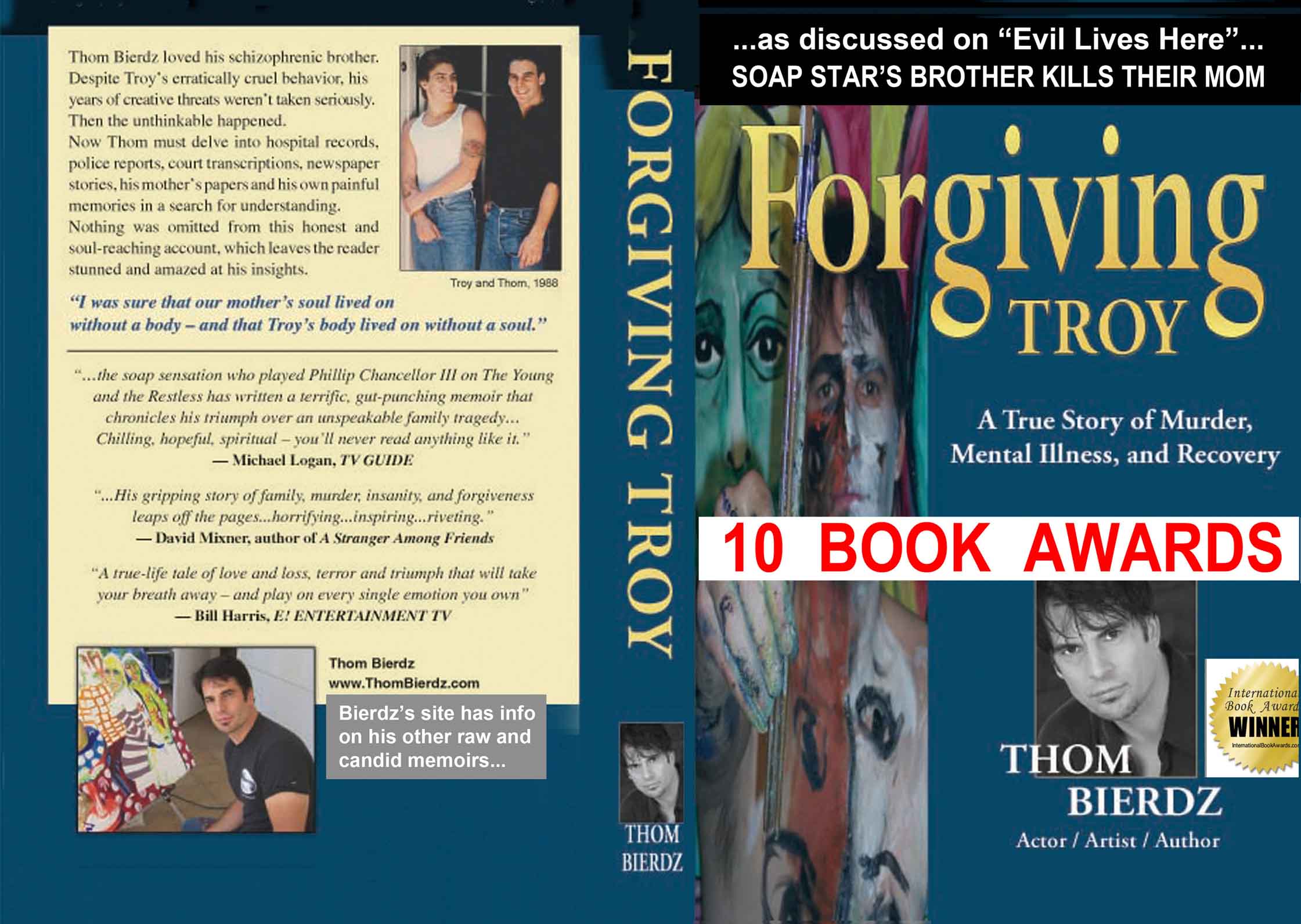 YOUNG, GAY & RESTLESS   Nudity and graphic sexual content.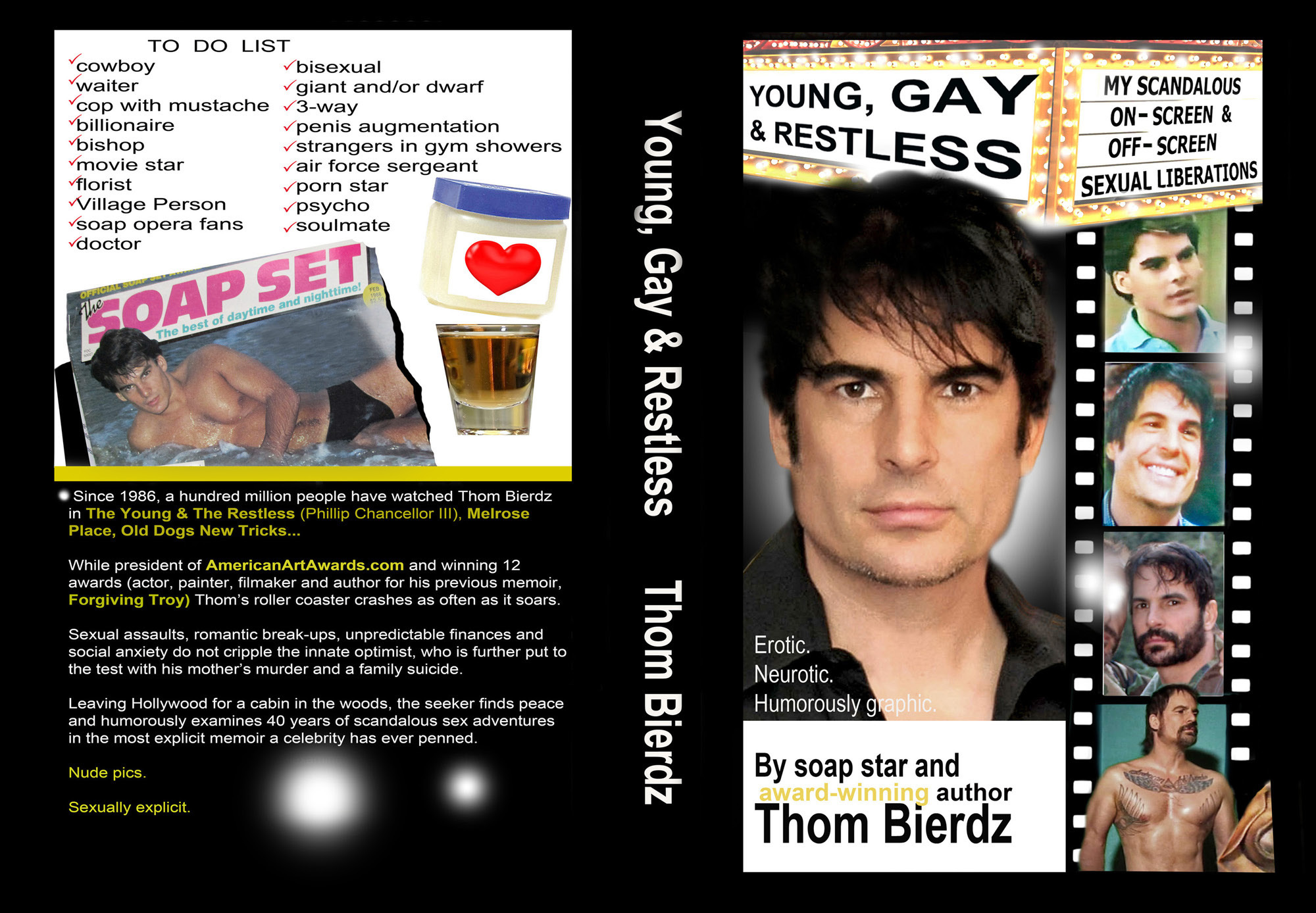 100 BLACK AND WHITE MALE NUDE PRINTS + 100 BLACK AND WHITE PHOTOS OF THE ARTIST  Nudity.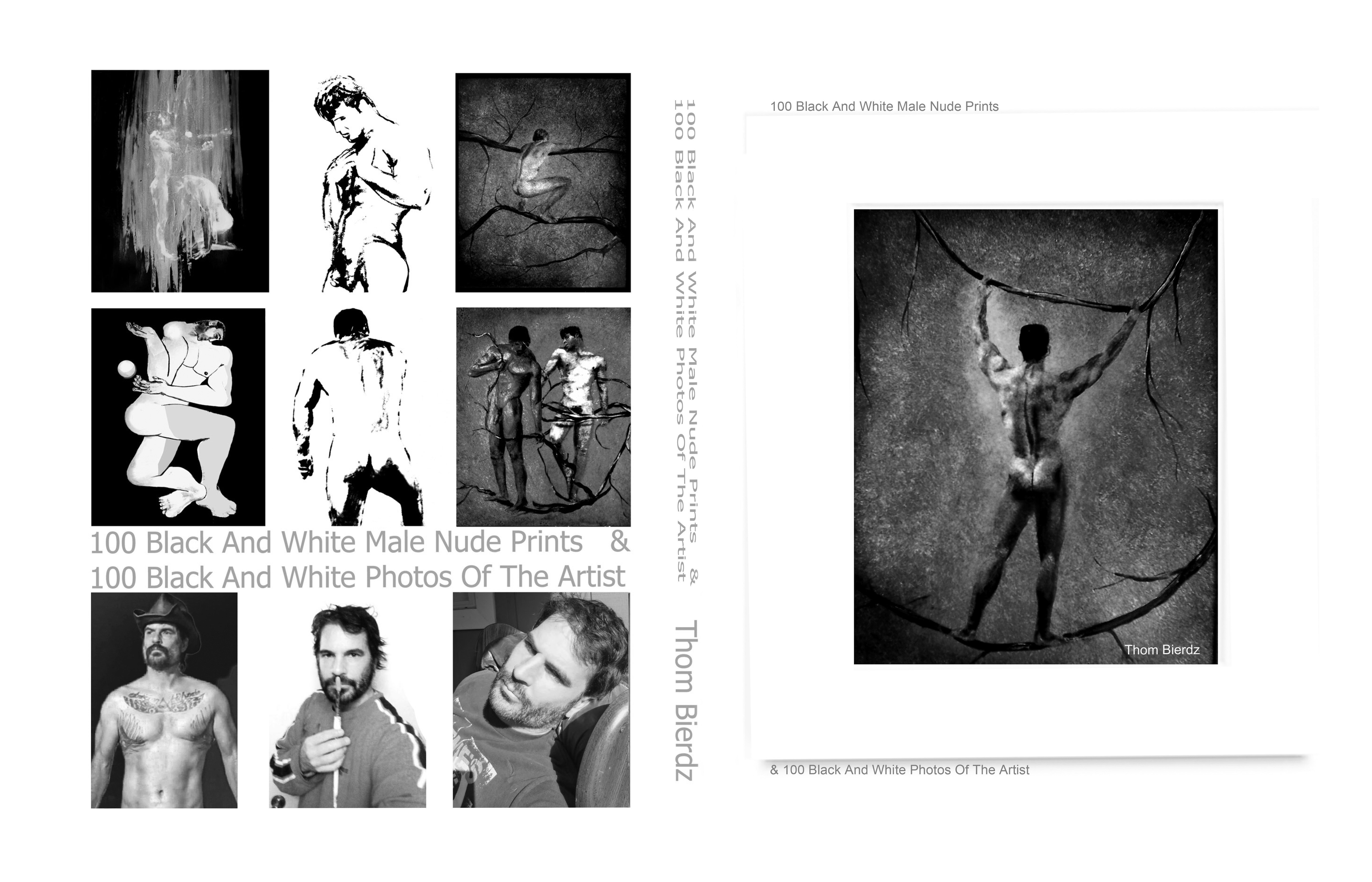 THEY WANT TO HELP US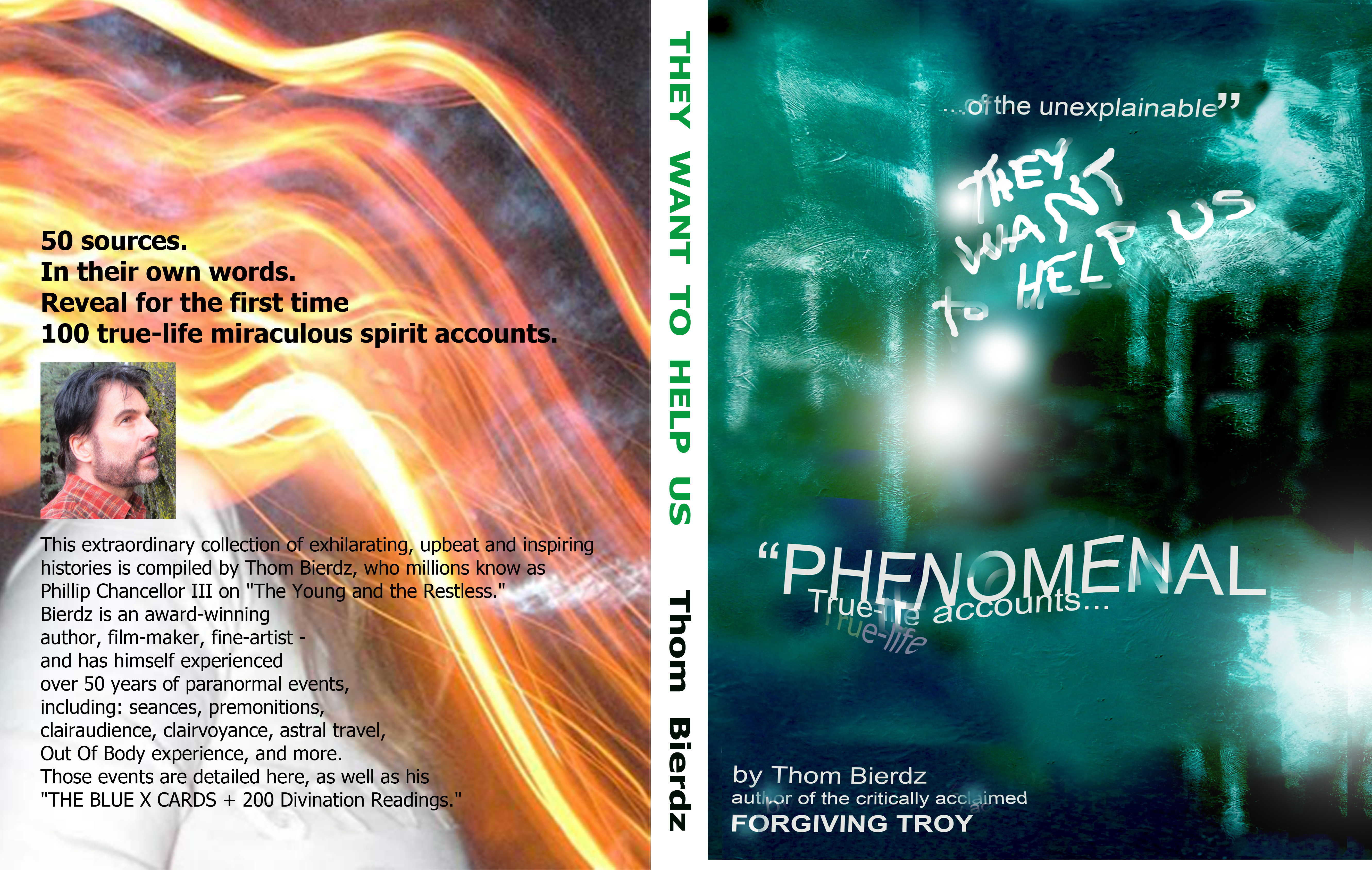 THE BLUE X CARDS + 200 DIVINATION READINGS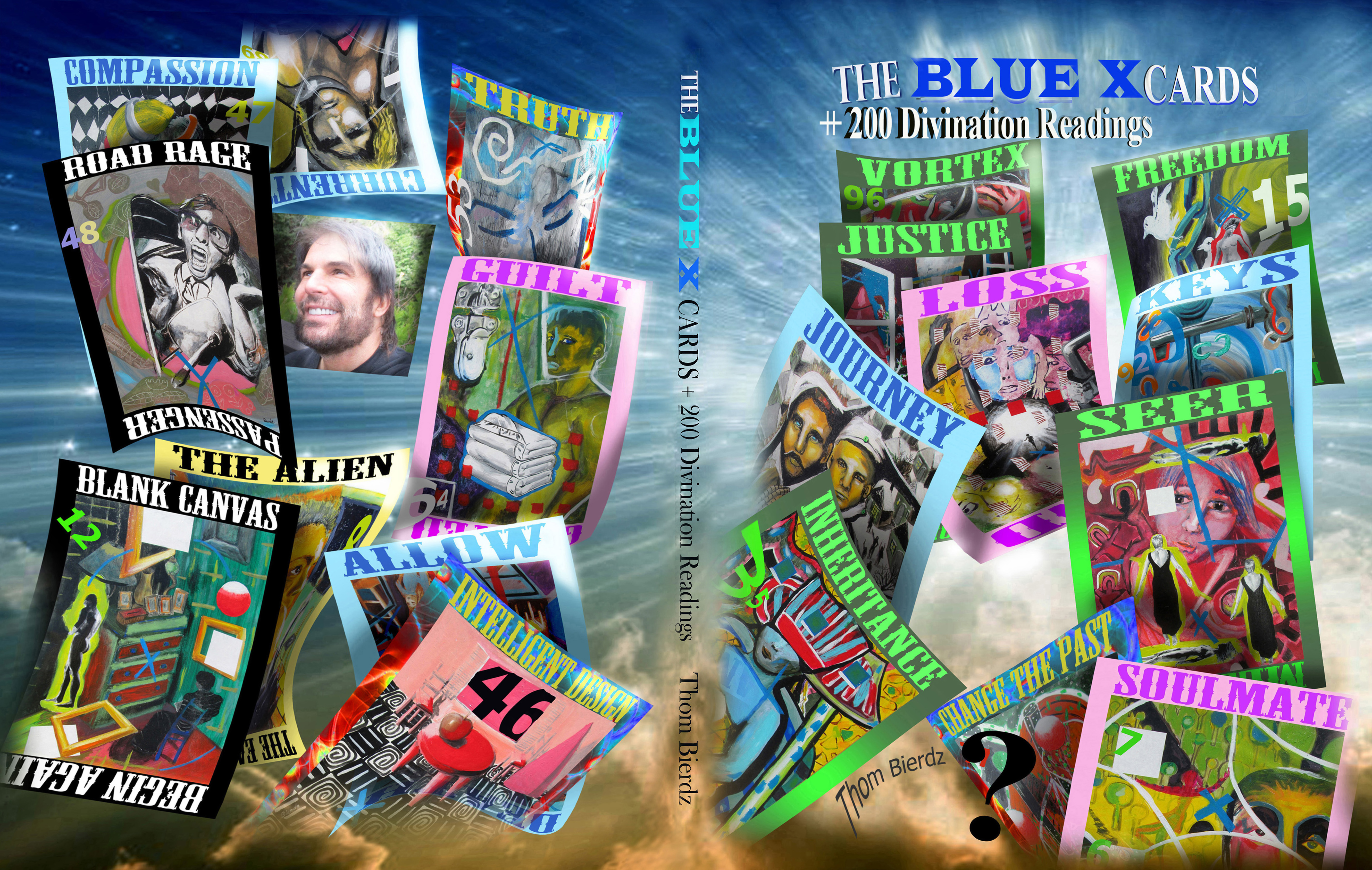 HOW MEN REALLY FEEL ABOUT BEING SEXUALLY ASSAULTED  Graphic sexual content.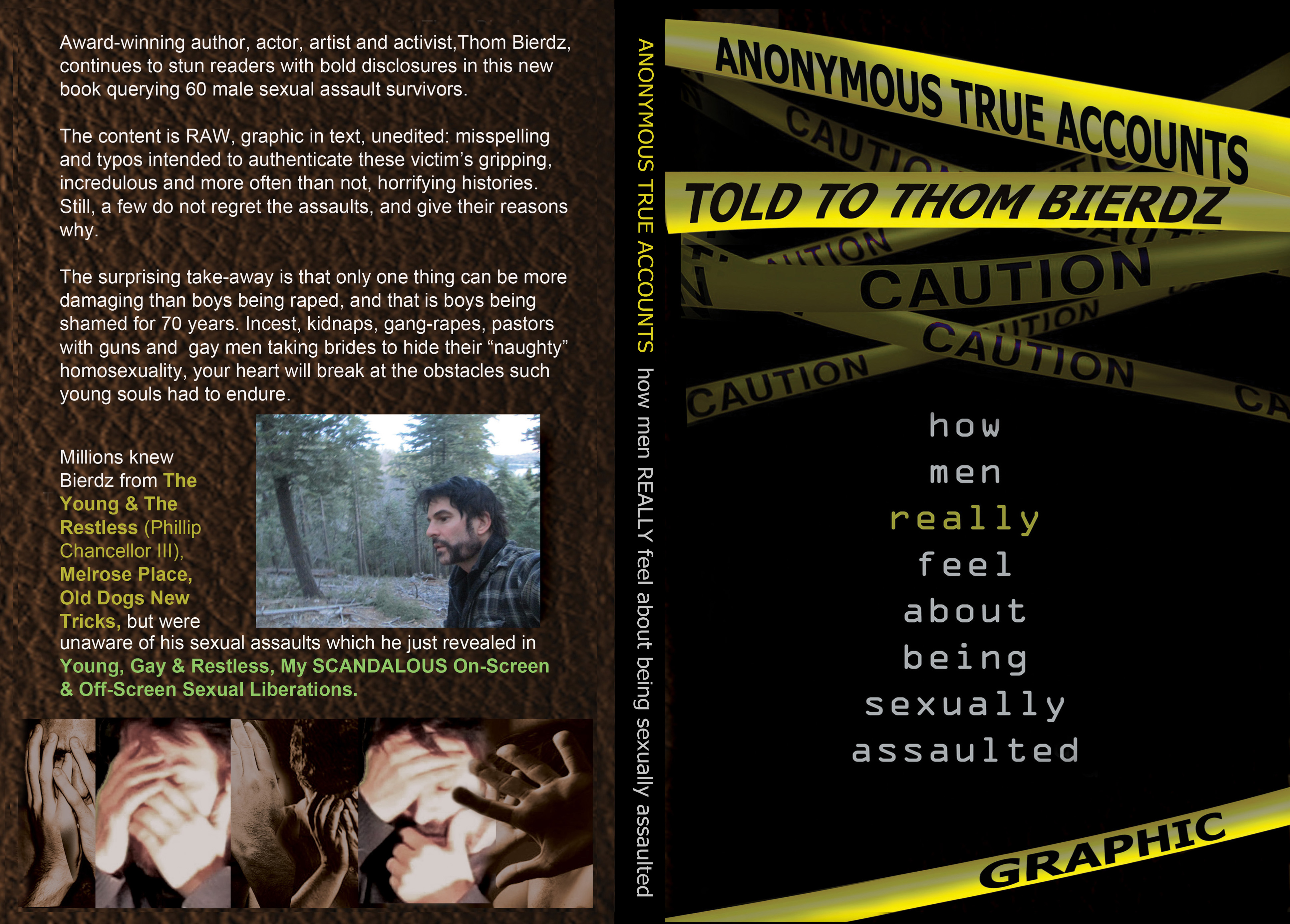 BIERDZ ART, VOLUME ONE: LANDSCAPES, 12 DAYS OF CHRISTMAS COTTAGES, LUMBERJACK CABINS, TREE HOUSES, STRUCTURES, CENTAURS, SHEEP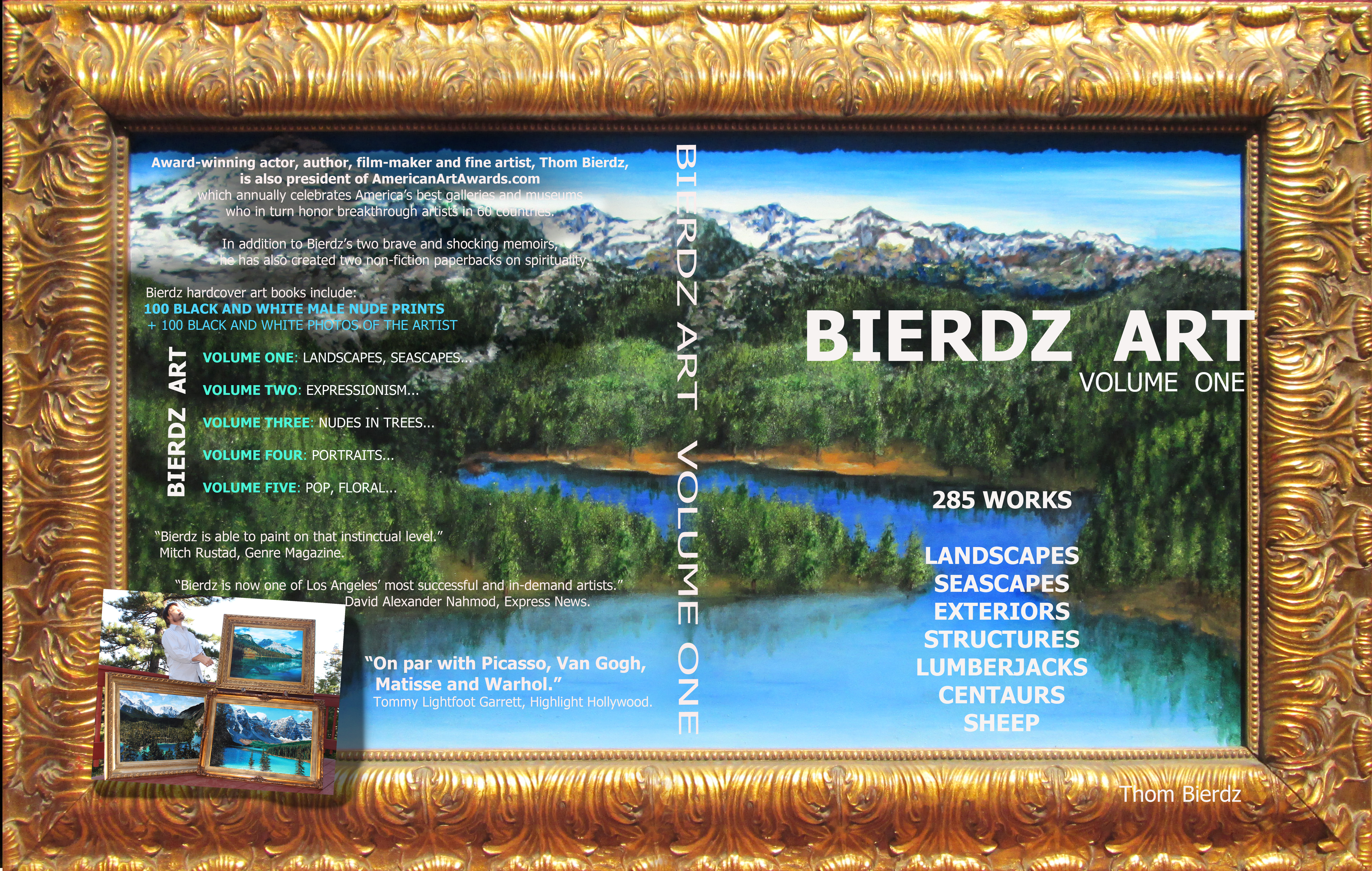 BIERDZ ART, VOLUME TWO: THE BLUE X PAINTINGS AND EARLIER EXPRESSIONISM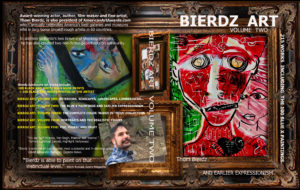 BIERDZ ART, VOLUME THREE: THE COMPLETE COLOR 'NUDES IN TREES' COLLECTION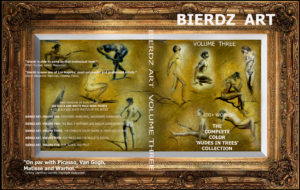 BIERDZ ART, VOLUME FOUR: PORTRAITS AND THE REALISTIC FIGURE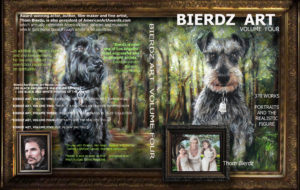 THE "IF I" BOOK SERIES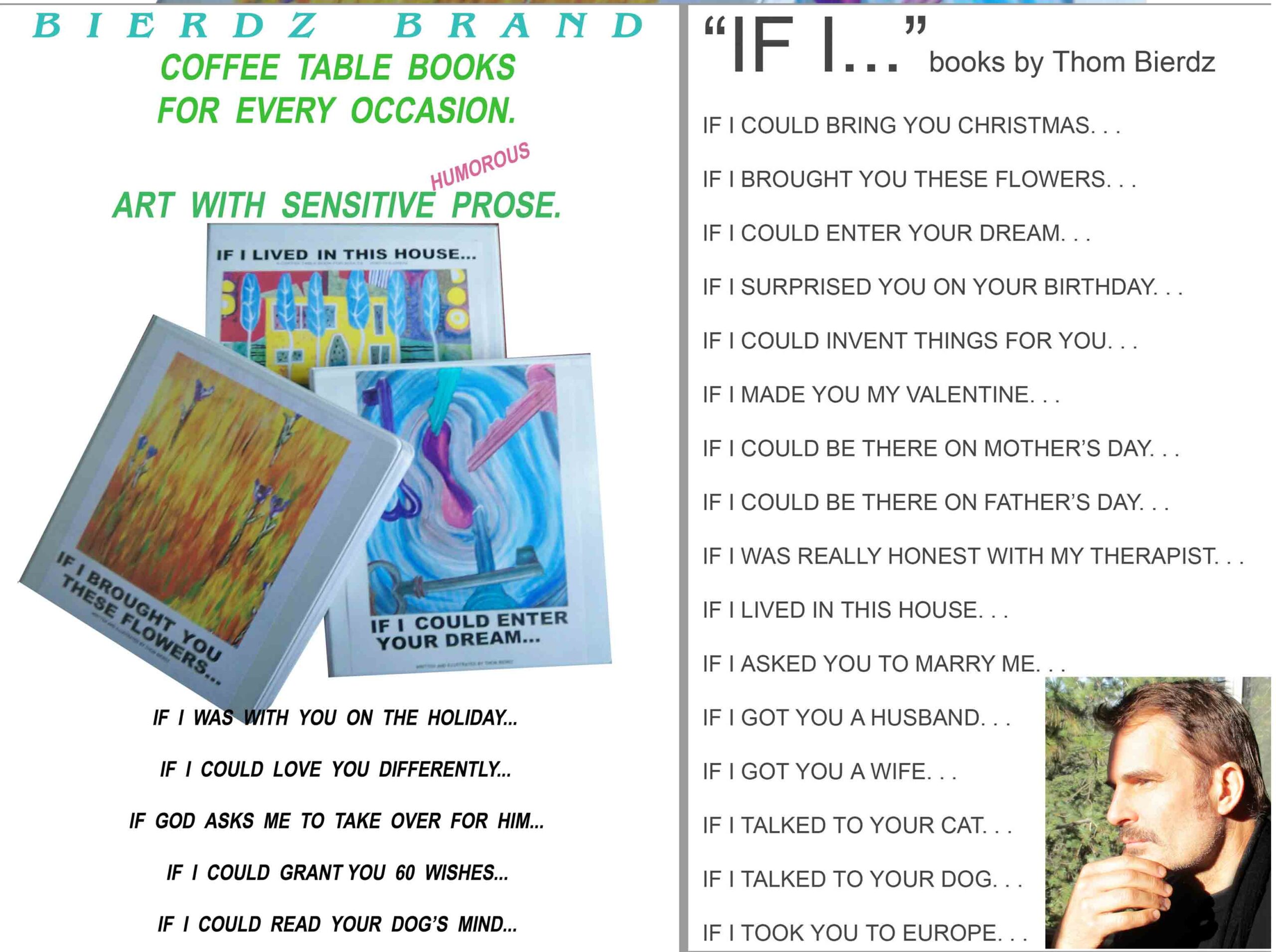 ---
THE LINK TO FULL BIO.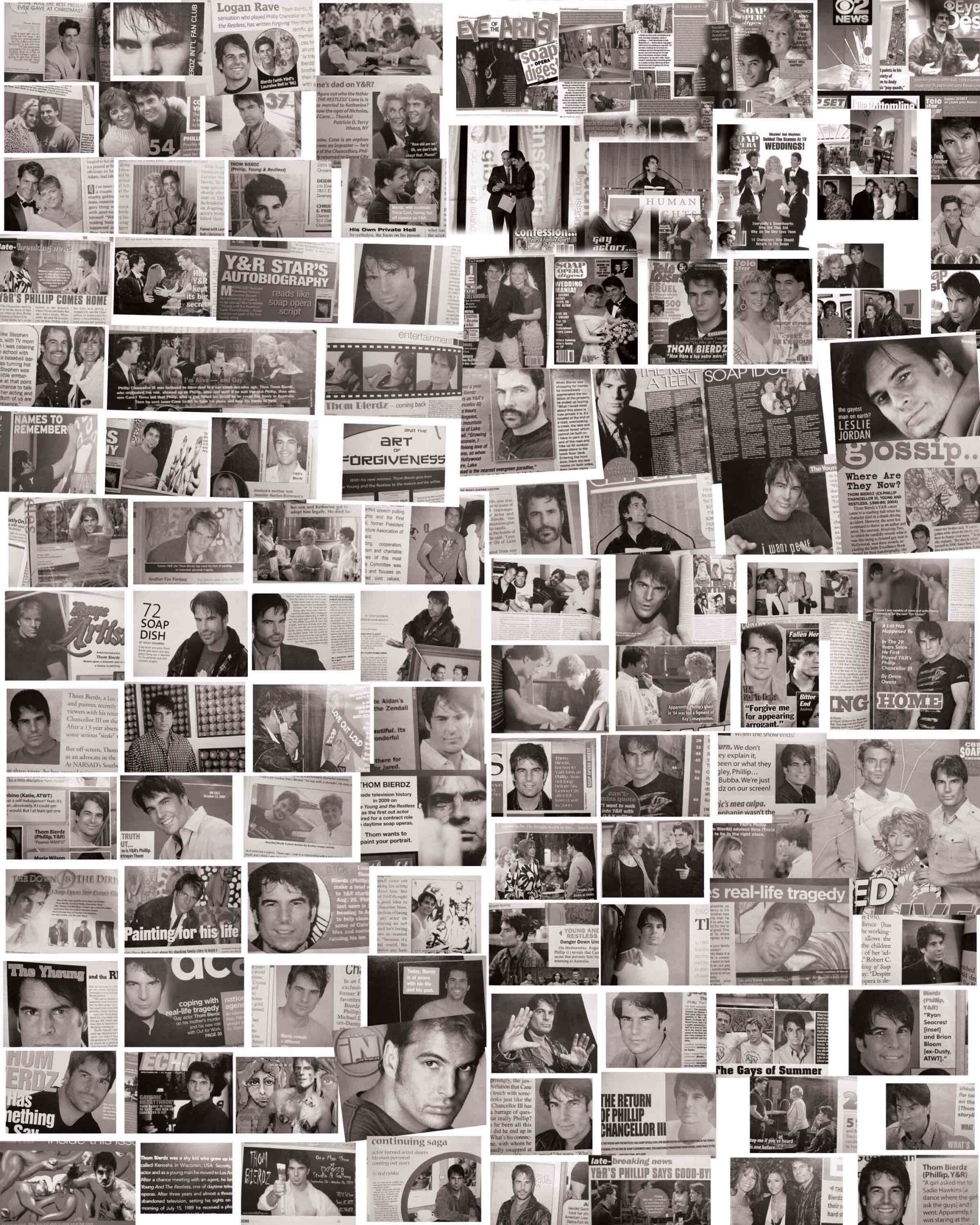 CLICK TO SEE THE 100 BLUE X PAINTINGS